I just looked back over this series of text messages from last night between me, Matt, Sarah, and Gigi (Matt and Sarah's mom) and started laughing. In my living room. All alone.
We just can't help that we're this hilarious.
Poor Gigi. How does she put up with us?
(The blue bubbles are me.)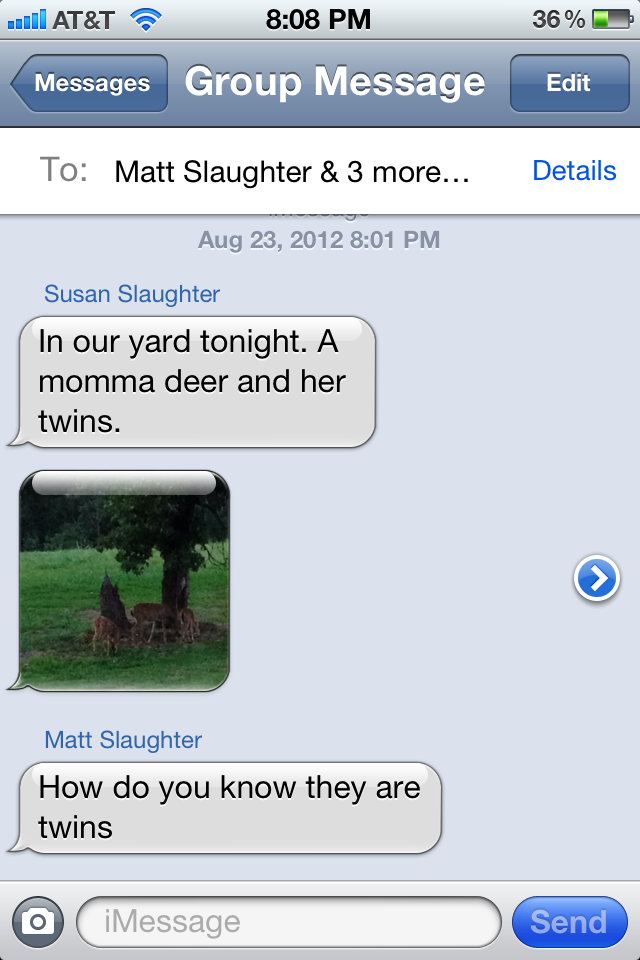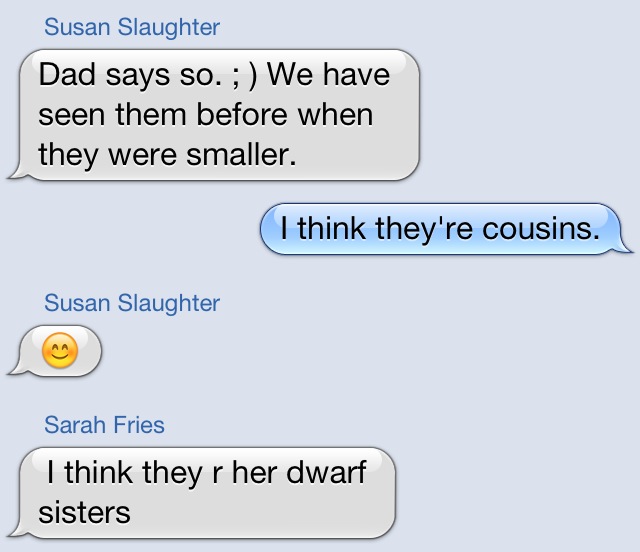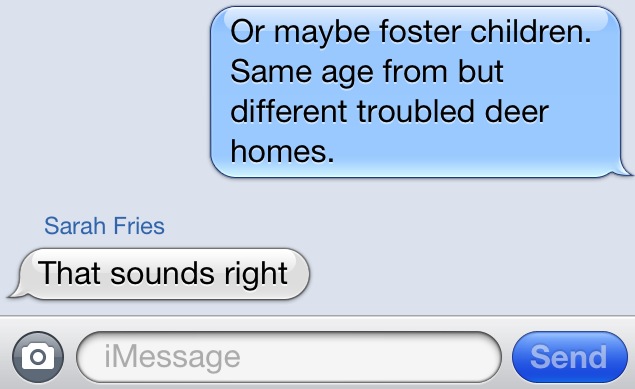 I wonder if we're as funny as we think we are.
Nobody answer that.