So hard to believe that my kids started school yesterday.
It's not easy for me to get used to this ultra quiet house. And it's not that I don't enjoy it. I do. It's just that I genuinely miss them. I love those sweet things.
Yesterday I failed to post their annual 'First Day of School' pictures. I thought I'd make up for that today.
Here they are. All ready to go!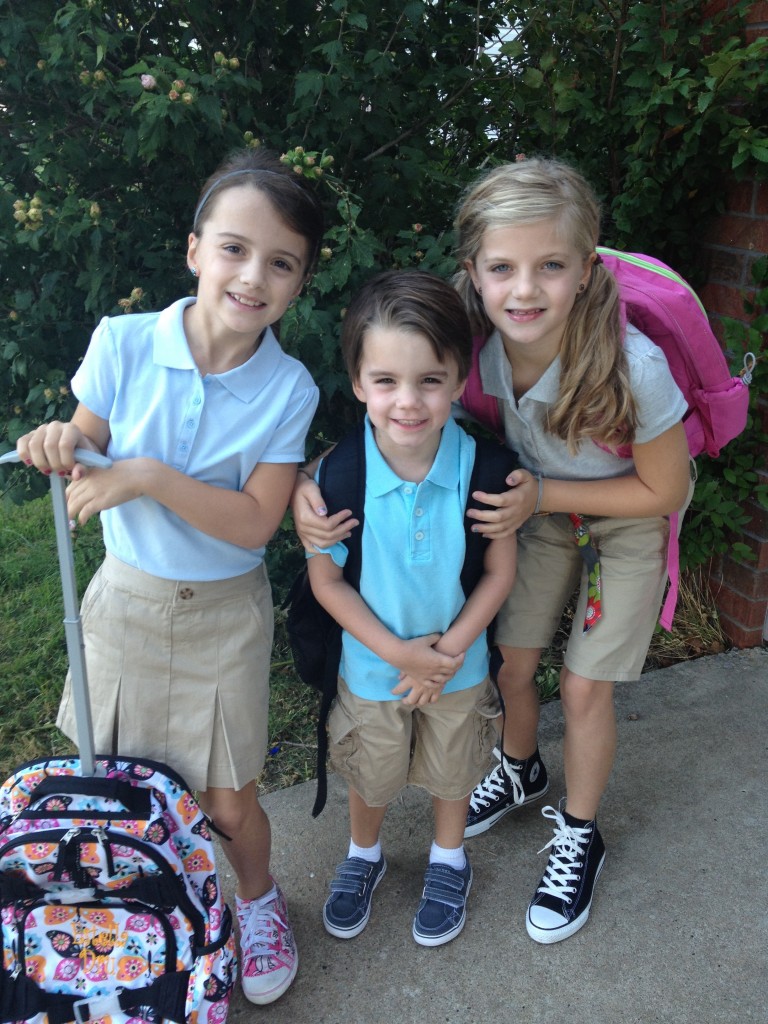 Belle was the only one who posed for a solo shot.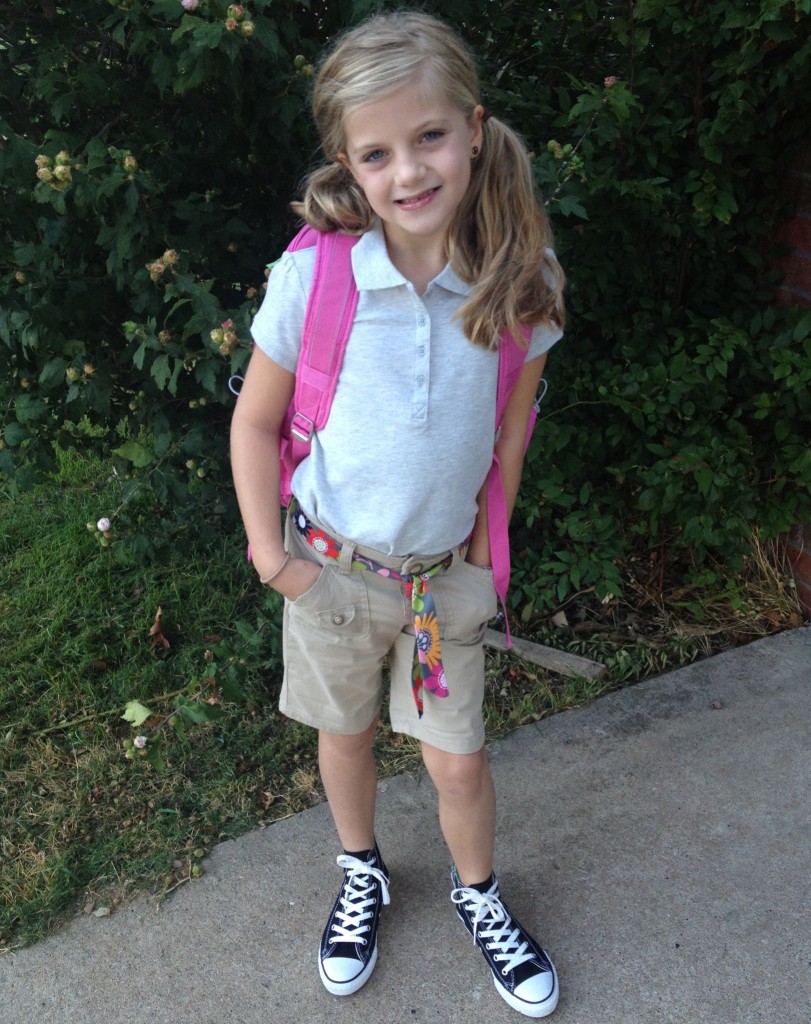 All three reported having a wonderful time. Jeb's exact words were, "Mama, I had a very happy day." Made my heart soar.
His teacher was sweet enough to send me this picture of him playing on the playground. He just looks like he's having a "happy day."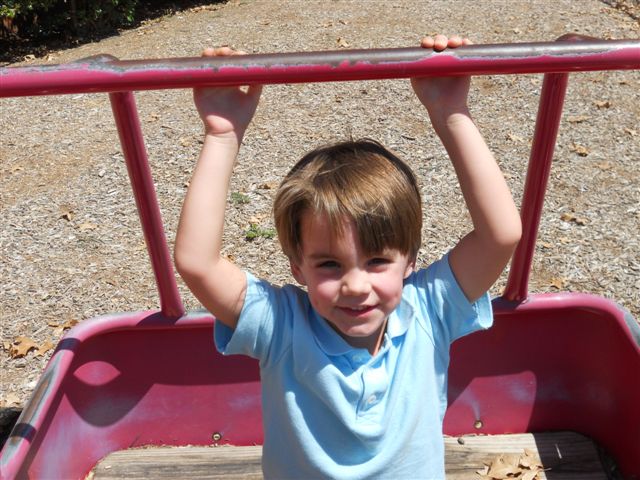 After they got home,  we went to Rogers to watch Shiloh play a little football. Yes, it was a loooong day.
Here's sweet Estella supporting her Saints.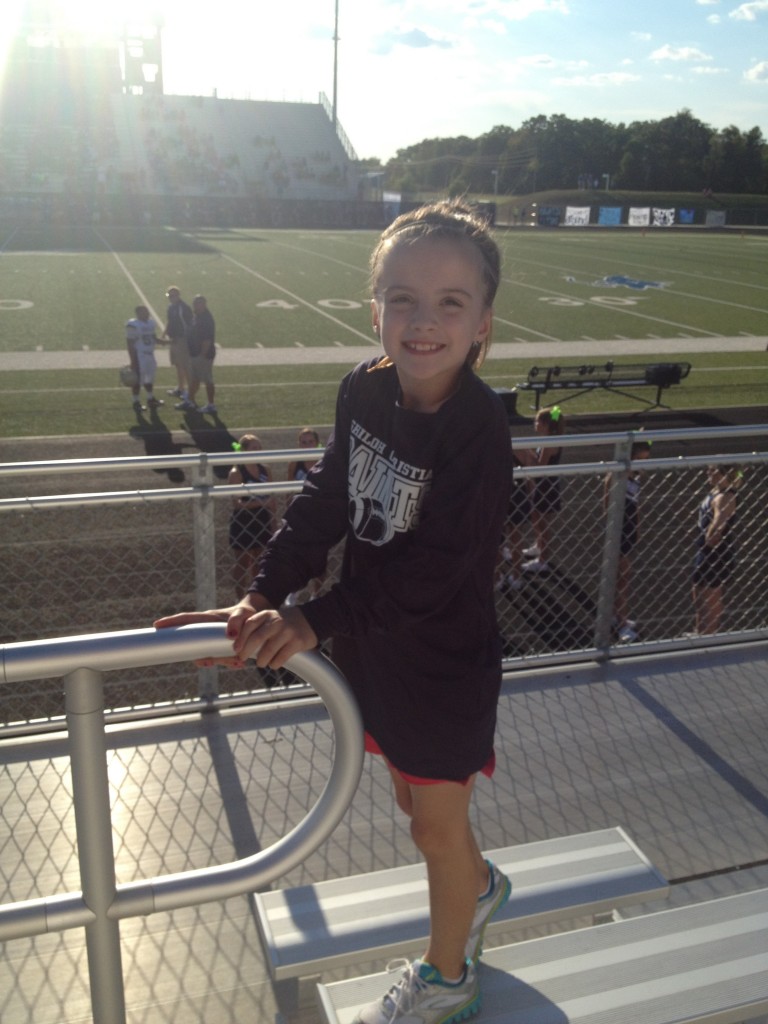 I'm hoping they're having a "happy day" today, too.