After I redid the girls' room earlier this summer, I knew it was time to move on to Jeb's room.
Poor guy was still in his converted crib. Technically it was a toddler bed, but I think it's safe to say the boy is no longer a toddler.  Just another reason I'm a slacker.
But I REALLY wanted him to be in a legit big boy bed before school started today.
We made my deadline by the skin of our teeth–as in LAST night.
I knew I wanted to go with a really outdoorsy, natural, super rustic look, and each time I came across a picture of the wood pallet headboards, I was always drawn to them.
So the other day I sent Matt in search of some pallets. He came home successful, and I loved his FREE finds.
After a little sanding, sawing, pulling out nails, and hammering that didn't take more than a couple of hours, Jeb had his new big boy bed. (P.S. Matt did all the sanding, sawing, pulling, and hammering of course.)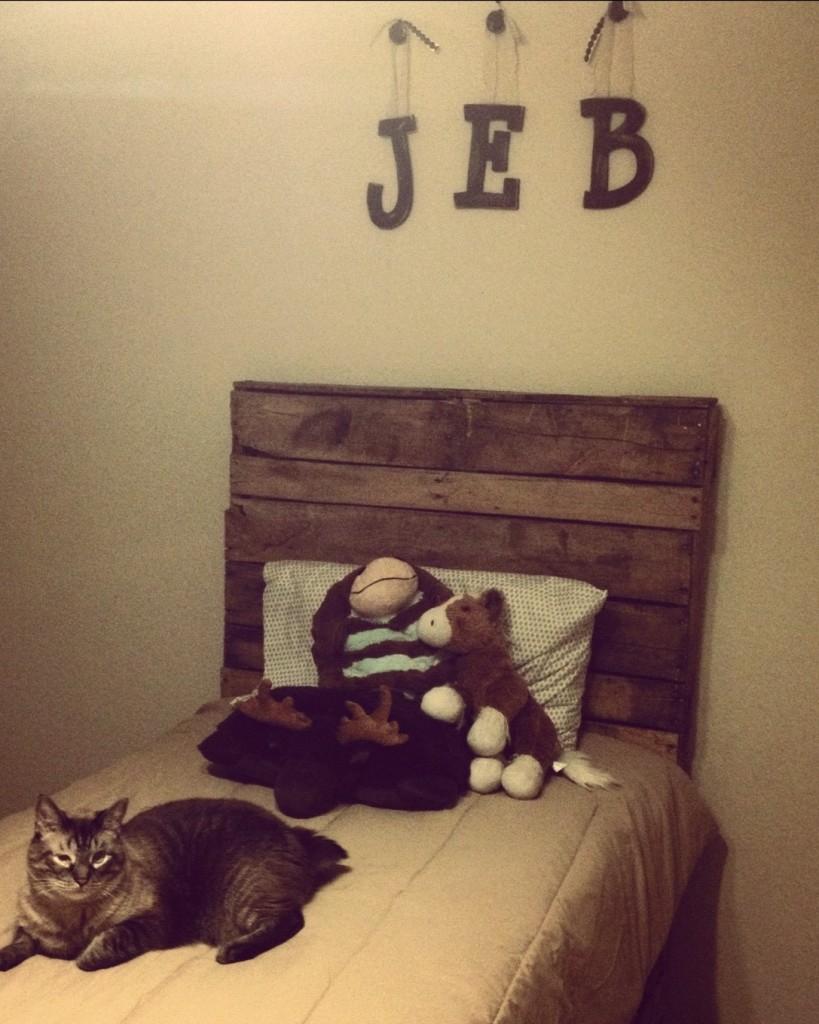 You'll have to excuse Faulkner. He thinks he owns the place.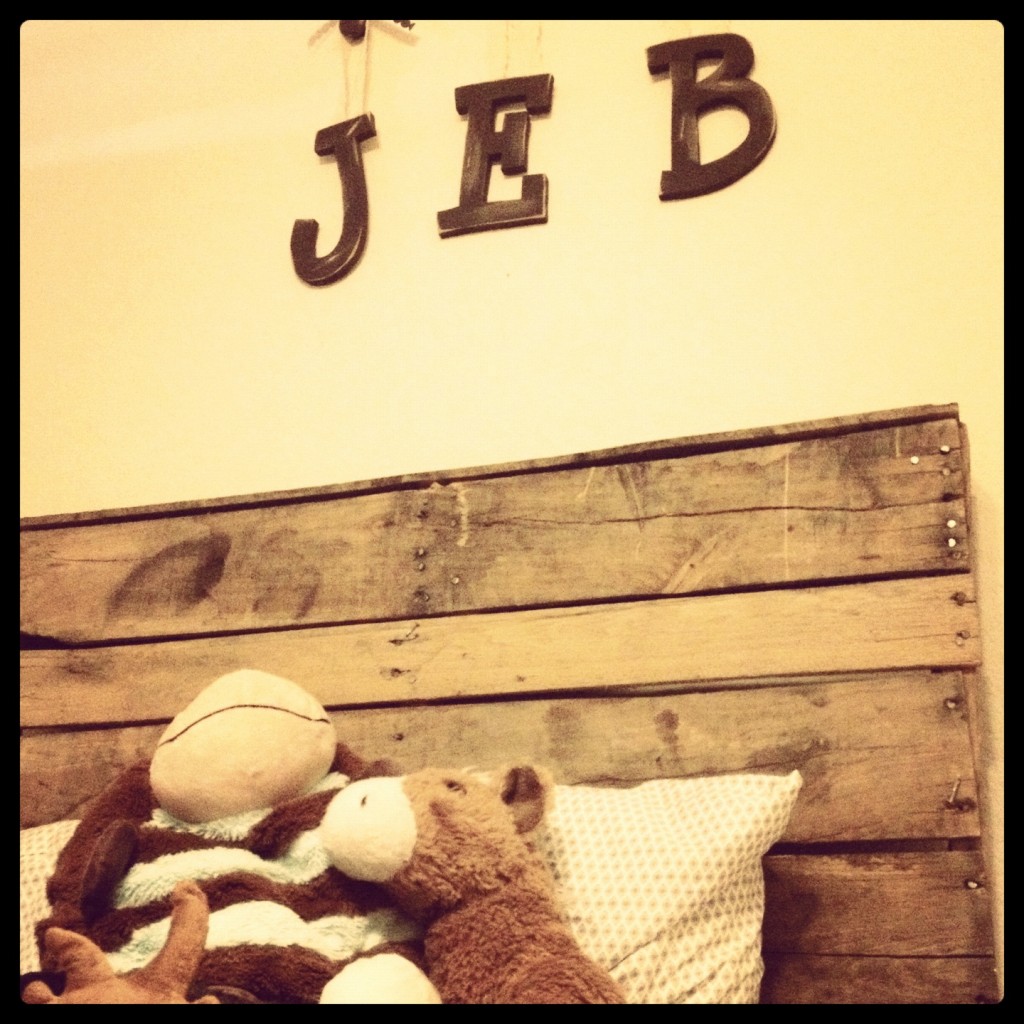 These two horses and their moose friend are staples.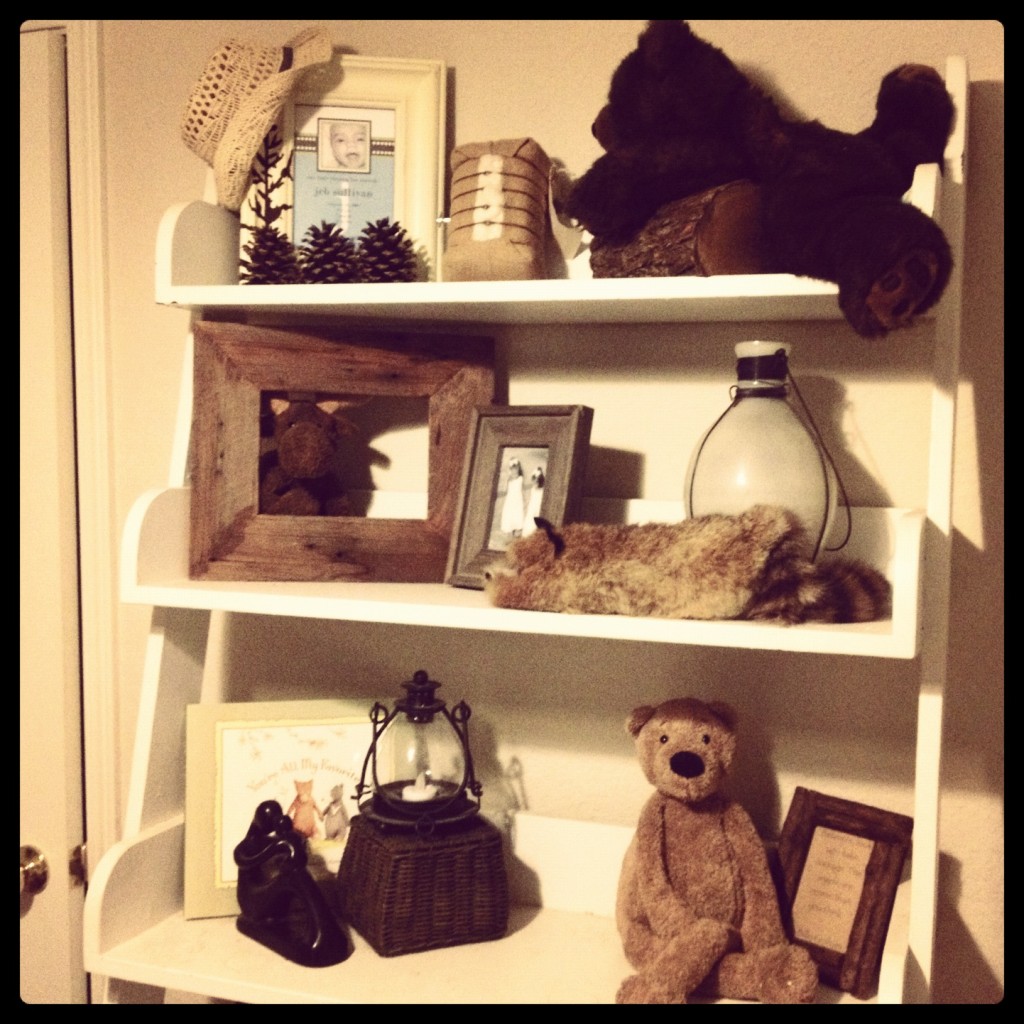 Almost everything in his room has a meaning. That's a framed quote from Billy Graham. The little cotton bale was my Grandma's–it plays Dixie. The pinecones are from our old house in Siloam, where we lived until he was 6 months old. And there's a lantern you can't see that was taken from my Grandpa's old shed.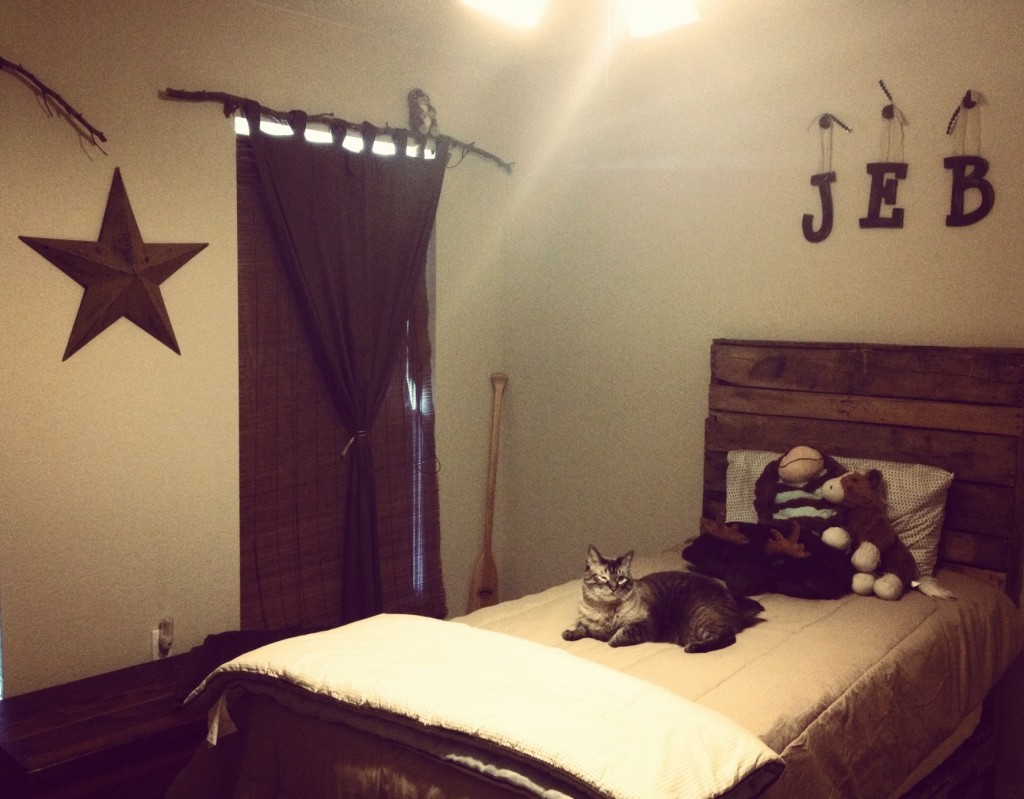 Even his curtain rods are limbs from Grandpa's pear trees.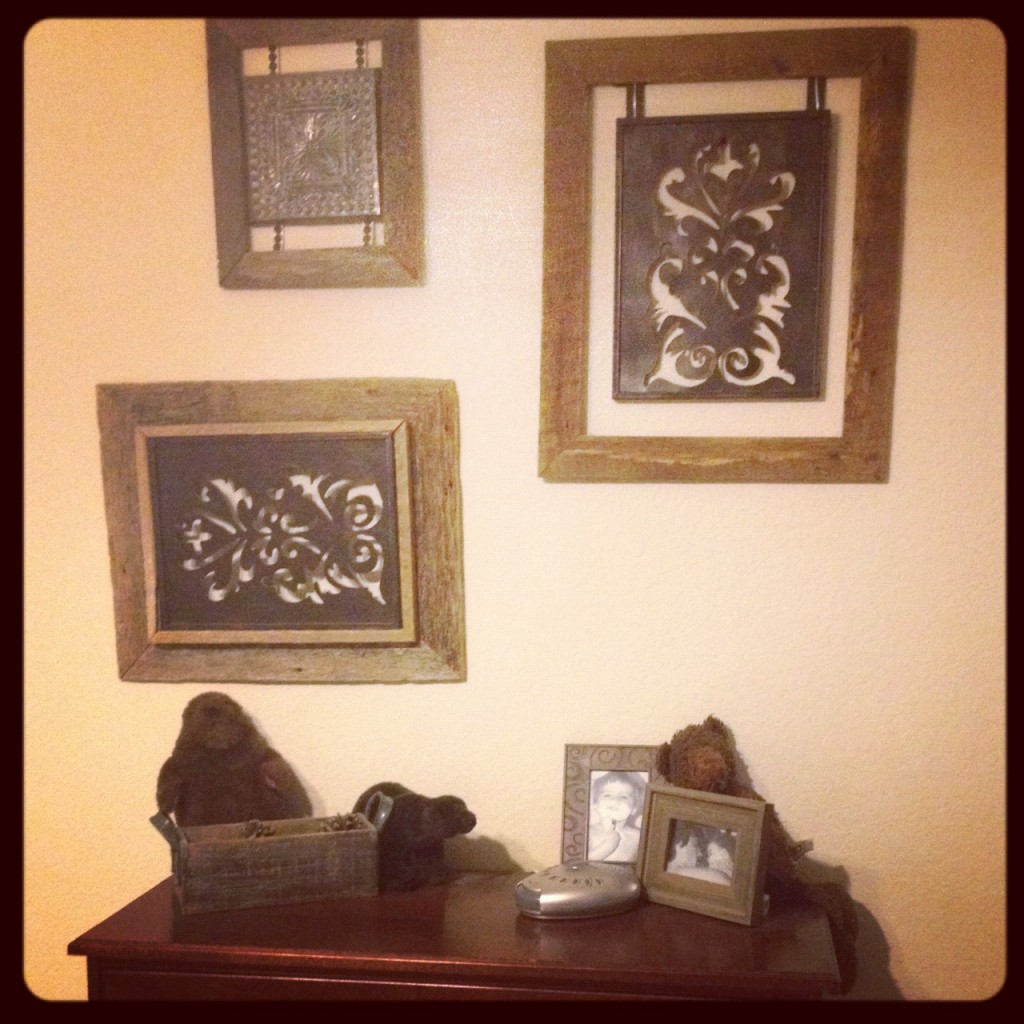 I love this wall. Matt's grandparents gave us some old paintings by a relative framed in barn wood. I used the frames and found some neat tin wall art that fit perfectly inside. The bear on the right was one of Belle's first stuffed animals. She called it "Monkey," and that's what we still call him today.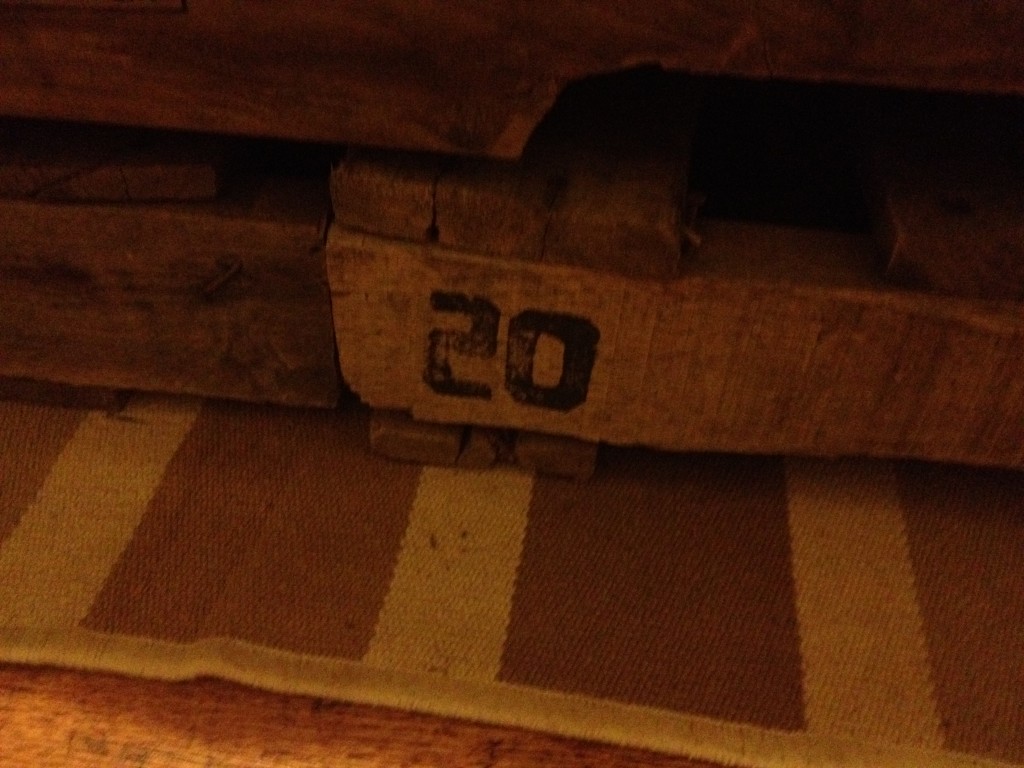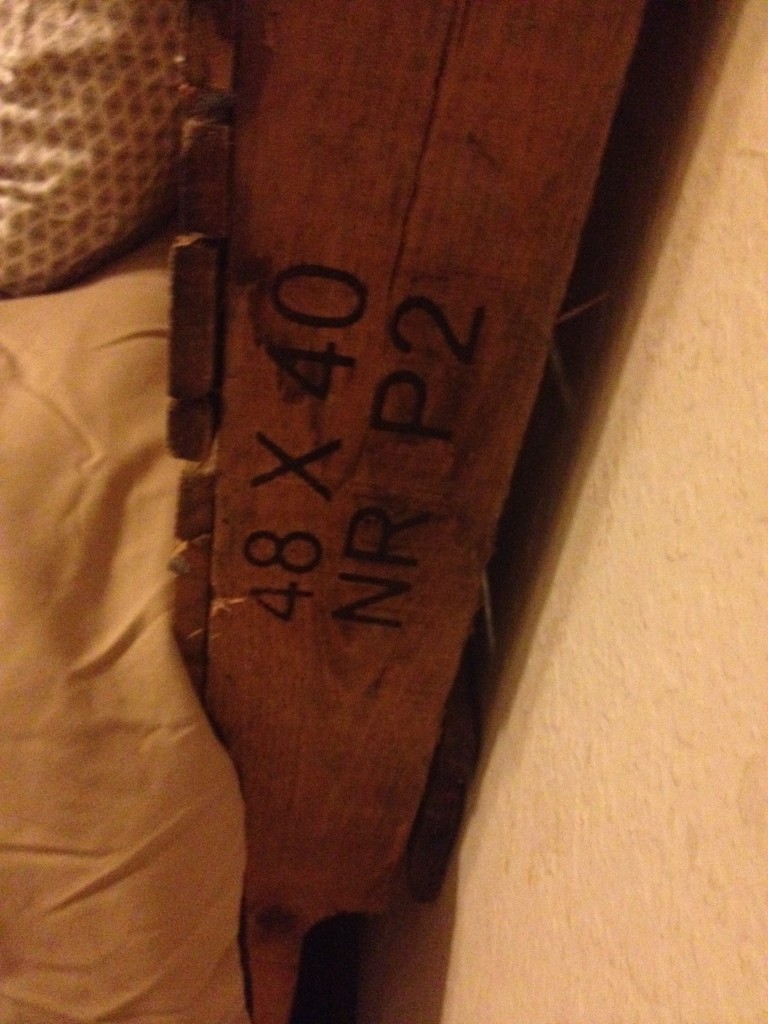 One of my favorite things about the pallets Matt found are the authentic markings. I made sure to showcase them.
All in all we are super happy with how his bed turned out, especially Jeb.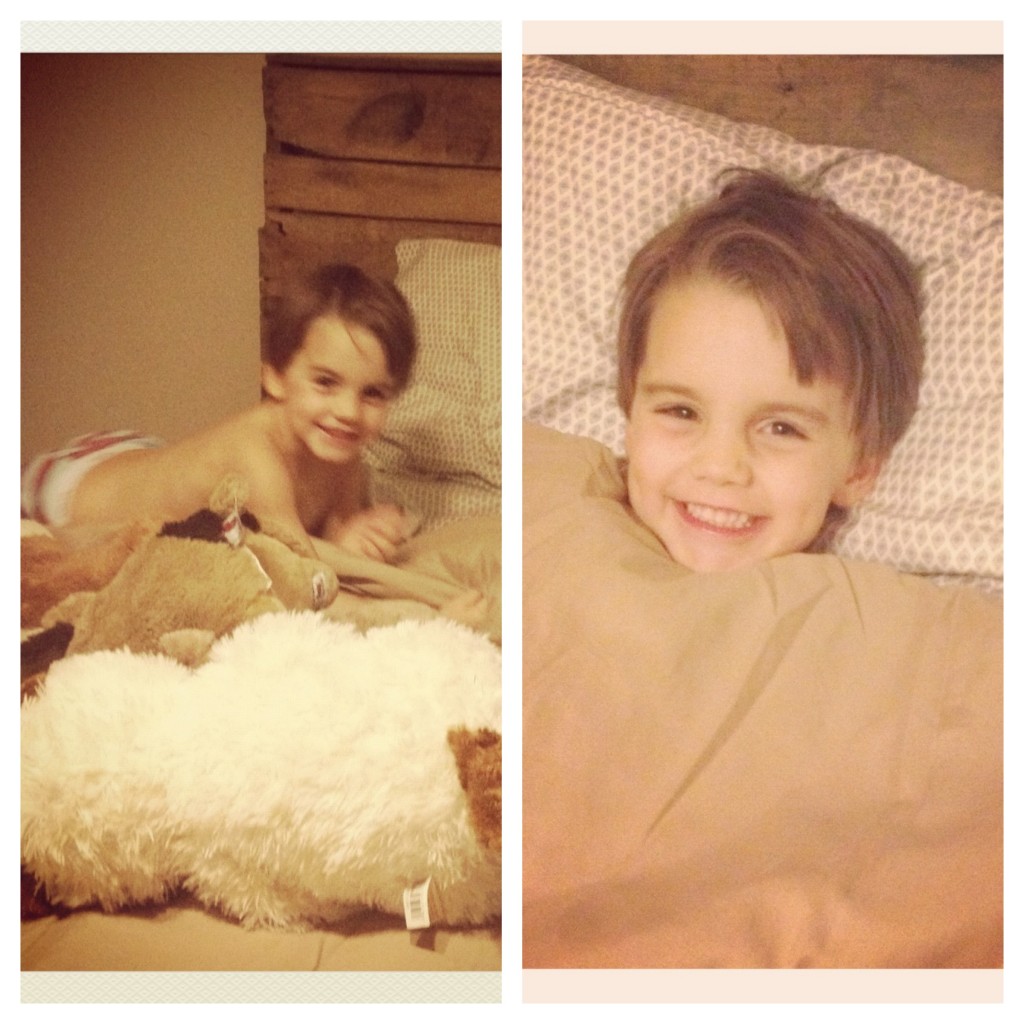 I'll have to admit, I was more emotional about putting the crib in the attic than I was about him going back to school today. That crib has been up in our house in one form or another since 2003!
Sigh. My babies aren't babies anymore.
I'll do a back-to-school post tomorrow! Can't want for the Slaughter kids to get home!