Sunday was my sweet Estella Dru's 8th birthday.
I just can't say enough about my girl. She is so much like me as a child–unsure about herself, desperate to feel special and loved, easily bothered, forgets nothing, will go to great lengths to be noticed, loves deeply, loyal to a fault.
I love that girl so desperately, and yet, she presents me with my most difficult parenting challenges. The Lord knew what He was doing when He allowed me to be her mommy. I have grown so much and LEARNED so much from her about grace and patience and unfailing love. And I have absolutely no doubt she is going to do amazing things for the Lord. NO. DOUBT.
So when she told us that for her birthday, she wanted us to go to Silver Dollar City, we made it happen.
And we are so glad we did. We had an amazing time together and laughed so much that my cheeks are physically sore today.
Here's my birthday girl holding one of her presents (a new doll she is extremely proud of) on our way to Branson. (P.S. She wore that crown ALL DAY.)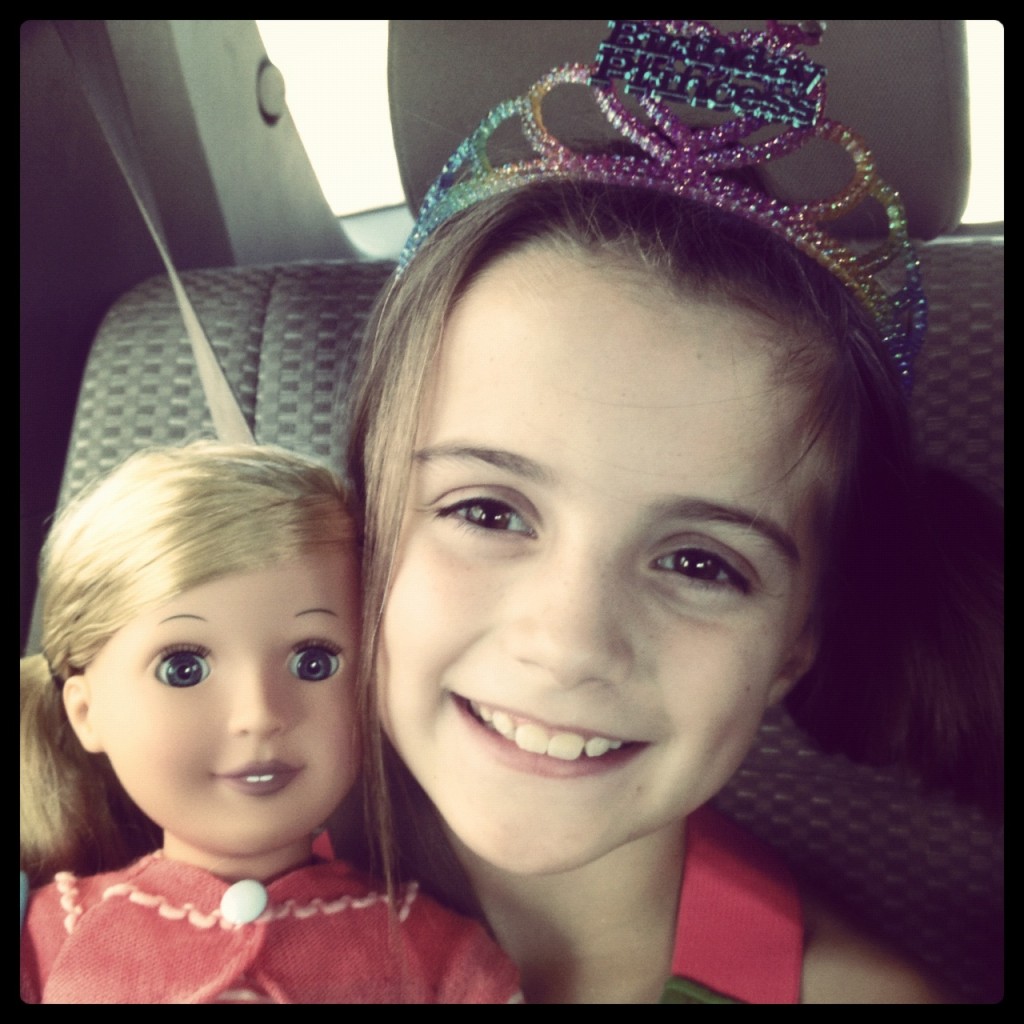 We made a quick stop at Branson Landing to walk through Bass Pro and grab dinner at Joe's Crab Shack. (Birthday girl's choice.)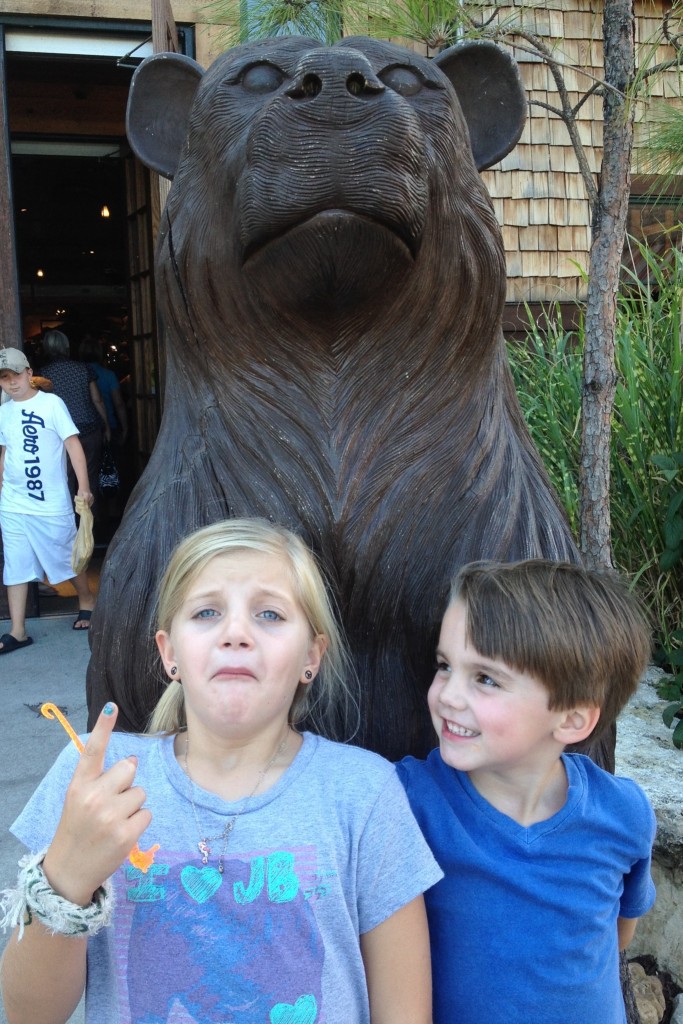 The next day, we woke up super early (for us) and headed to Silver Dollar City. Our first stop was Mollie's Mill where we tore up the breakfast buffet. Belle Slaughter quote: "Best. Food. Ever!"  Matt and I agreed it was the best bacon we've ever had. And Matt's had a LOT of bacon.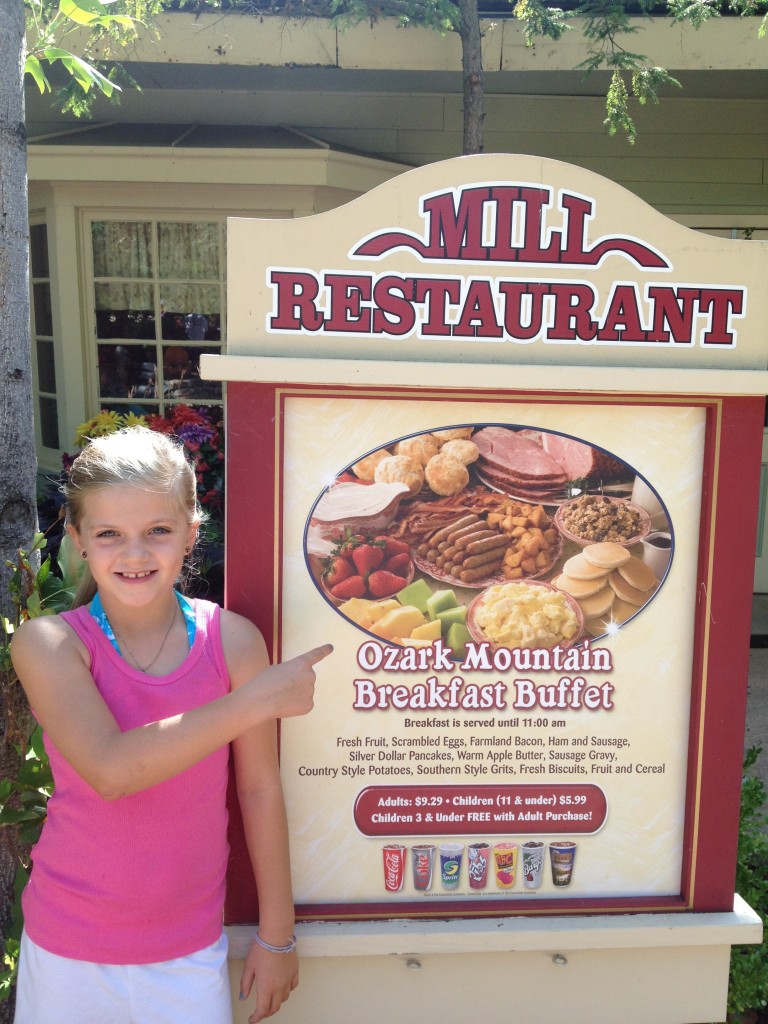 Then we hit the rides!
Belle and Estella Dru were tall enough to ride everything but Wildfire, and Jeb could ride most of the fun stuff as long as he had an adult with him. (AKA, Matt.)
This was his first ride… the big swing. I was worried at first that he would be scared, but he absolutely loved it. (Matt rode with him. I don't do 'round and around'.)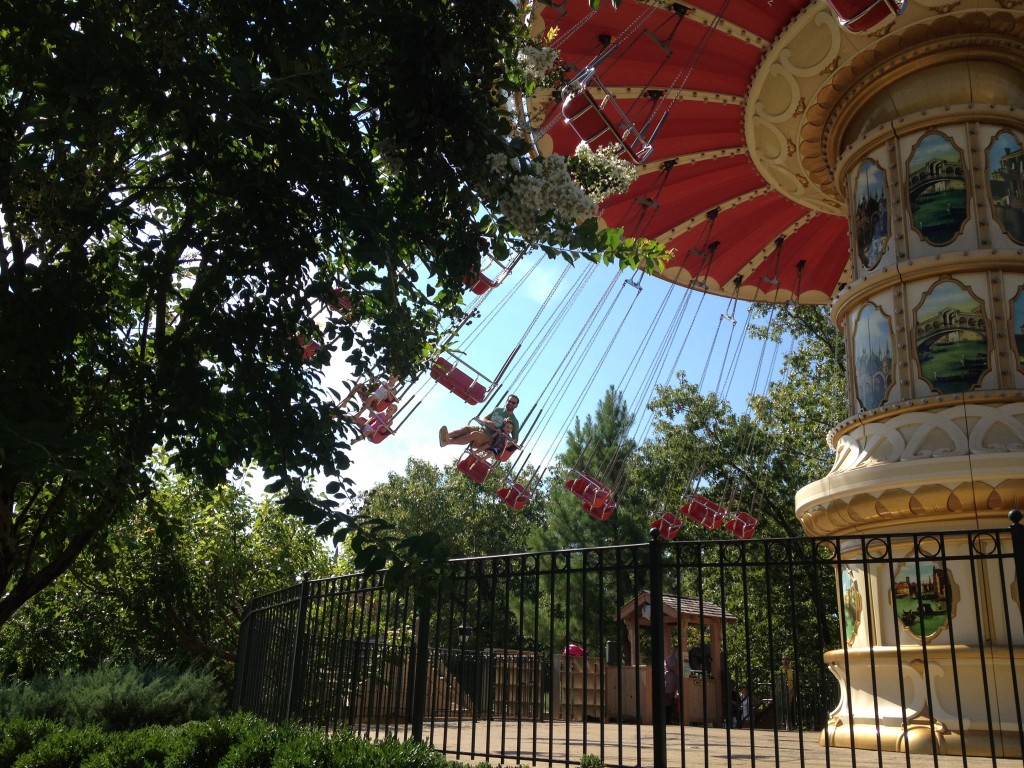 Jeb even did the log ride. Which, once again, I won't even do. (I don't do 'straight down really fast' either.)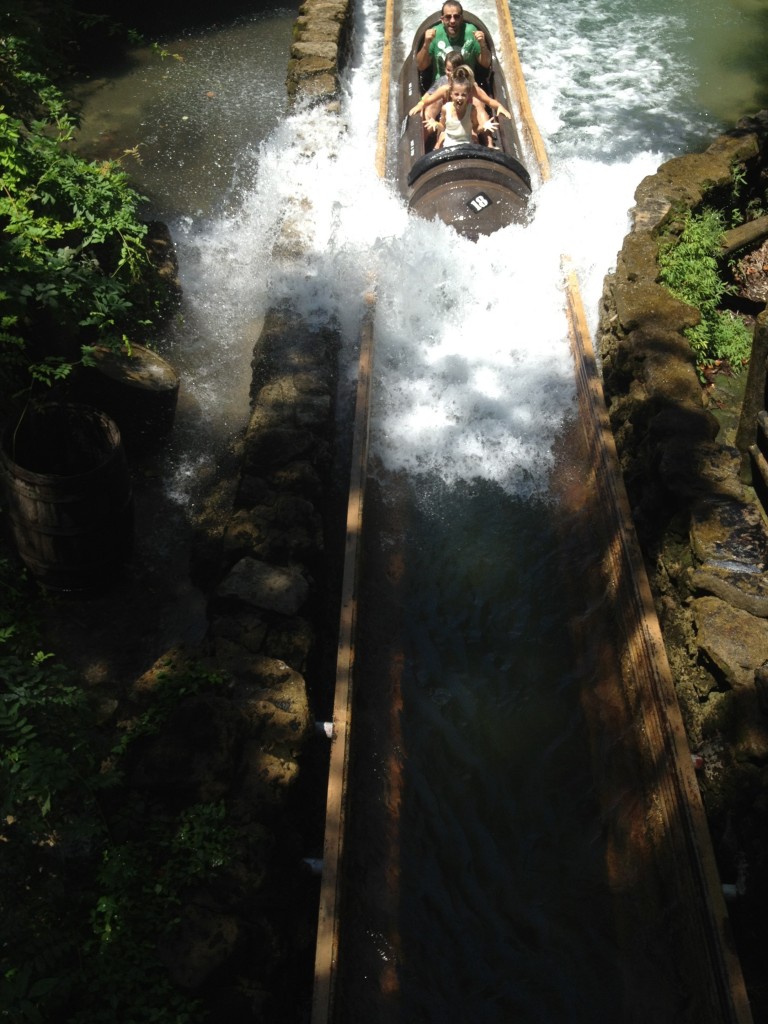 I could not BELIEVE my Estella wanted to ride Power Keg, one of the big roller coasters. After her first ride, she found me in the waiting area and cried while I held her. Five minutes later, she was asking to ride again. That's my girl.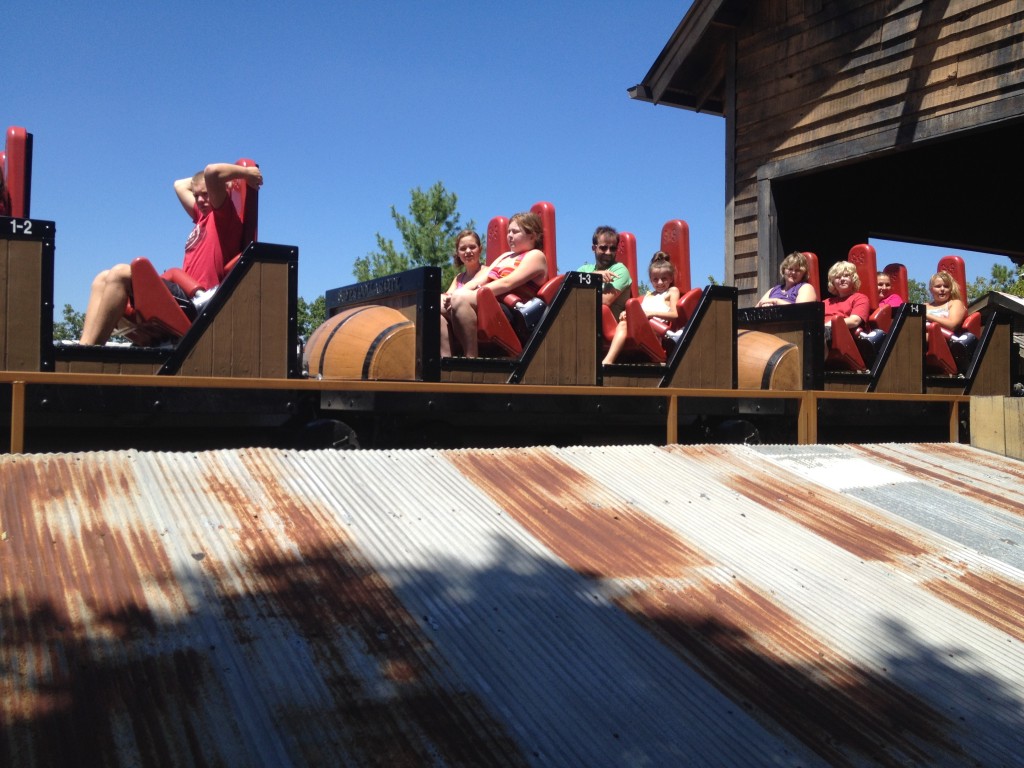 While the girls and Matt rode the "big stuff," Jeb and I chilled in the shade.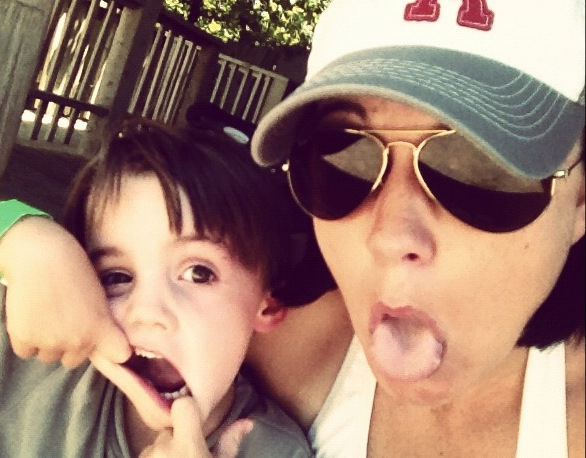 By 3 pm or so, we were all pretty beat. Especially this guy. Fire in the Hole is apparently intense for a 4-year-old. He is such the little trooper. Not one tear all day.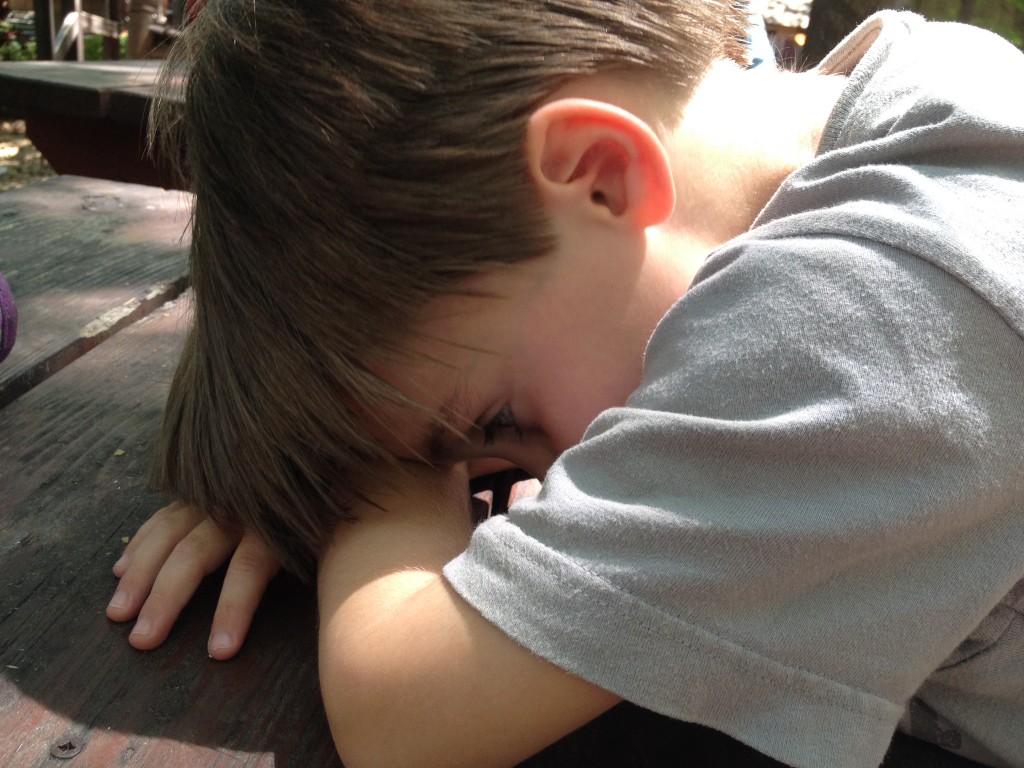 We stayed until the park closed at 6pm. It was a fabulous day for my little family.
And this birthday girl felt special just as she should.
On the way home, she said, "Mommy, this was the best day ever."
I instantly teared up. Oh, that girl's sweet little heart. To see her so happy…. man. Words can't say what that means to me.
I love her to bits.
So if you're reading this sometime in the future, baby girl… Let it remind you what you mean to me and your daddy. And that your little life brings us so much joy. God made you so very special. You stole my heart the moment I saw you, and you still have it to this day.
I. Adore. You.