My children were very upset that I did not have a birthday cake yesterday.
I tried to explain that big people don't always need a cake, but it didn't fly with them.
My only out, other than going to buy a cake for myself, was to promise them we would make me a cake the next day.
And so we did.
I have been wanting to try mini pineapple upside down cakes I found here. I thought the kids might think walking through that process was pretty cool, especially when they saw the final result.
I was right.
Instead of making my batter from scratch, we used a box mix. Nothing fancy for us today.
Also, since I don't have a jumbo muffin pan as called for in the recipe in the link above, I used these Pyrex baking bowls Matt's mom gave me a while back.
The kids always love watching my Kitchen Aid mixer in action. Clearly, we are easily entertained.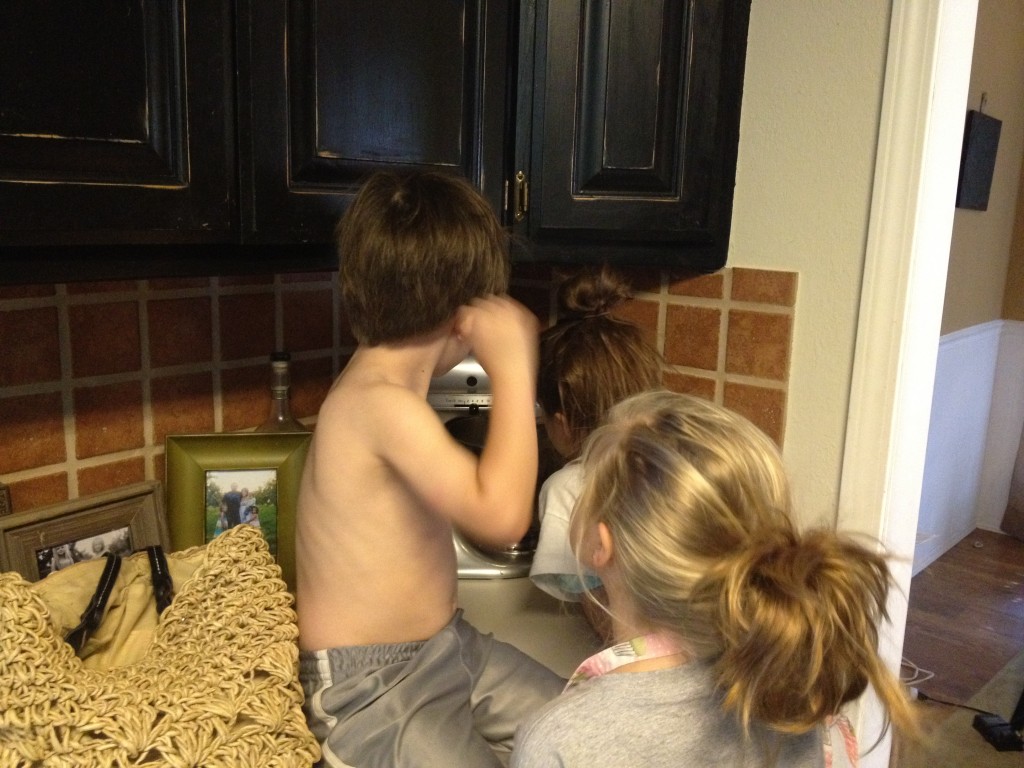 I only had four of the Pyrex bowls, so with the rest of the batter, I used a regular muffin tin. At the request of my kids, who do not like pineapple, I did a few with the butter/brown sugar topping only and the rest with the butter/brown sugar topping and chopped pecans.
By this time, Belle had already bugged out. But Jeb and Estella loved putting in all the layers.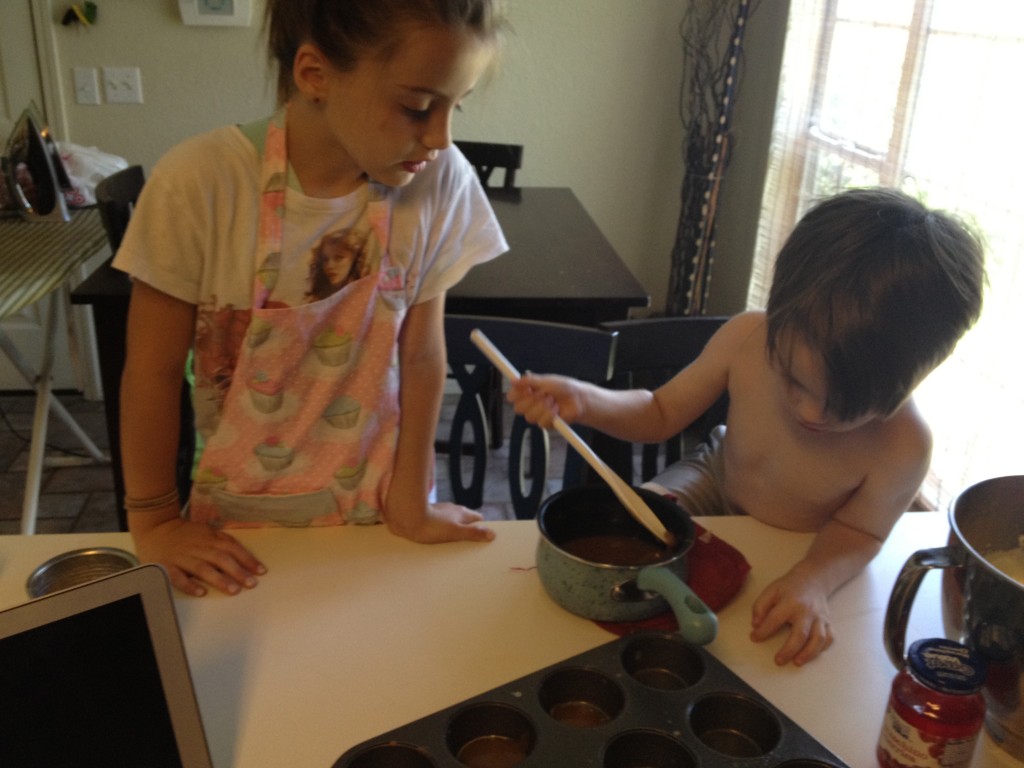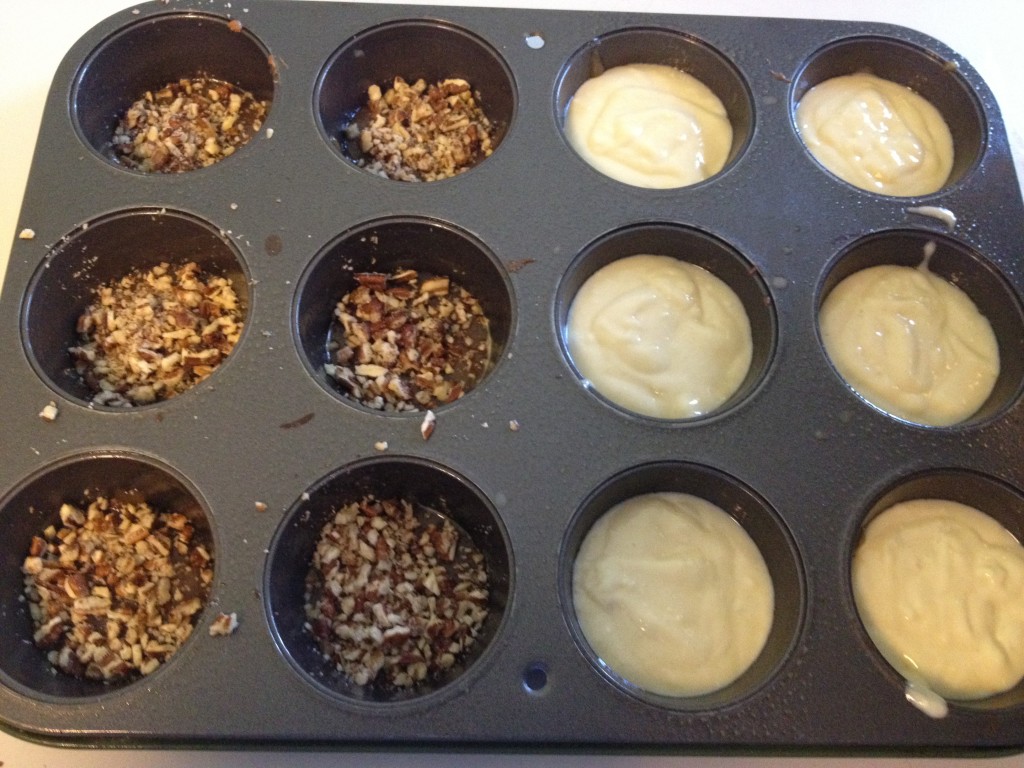 The results of both the Pyrex bowl and muffin tin cakes were just beautiful.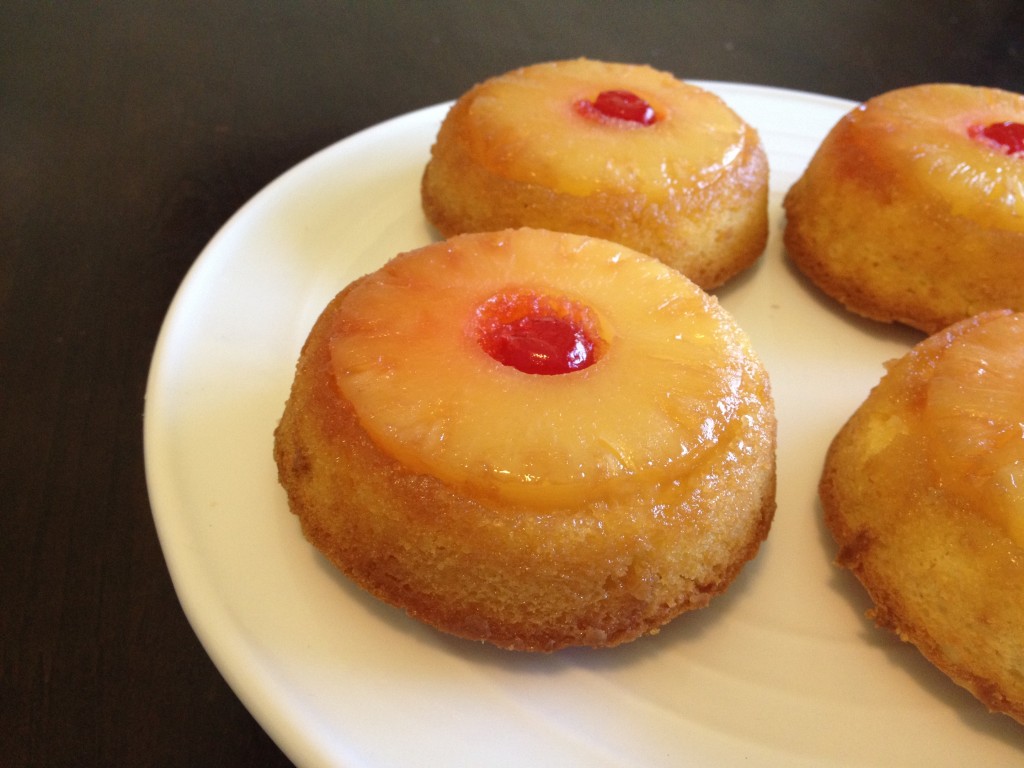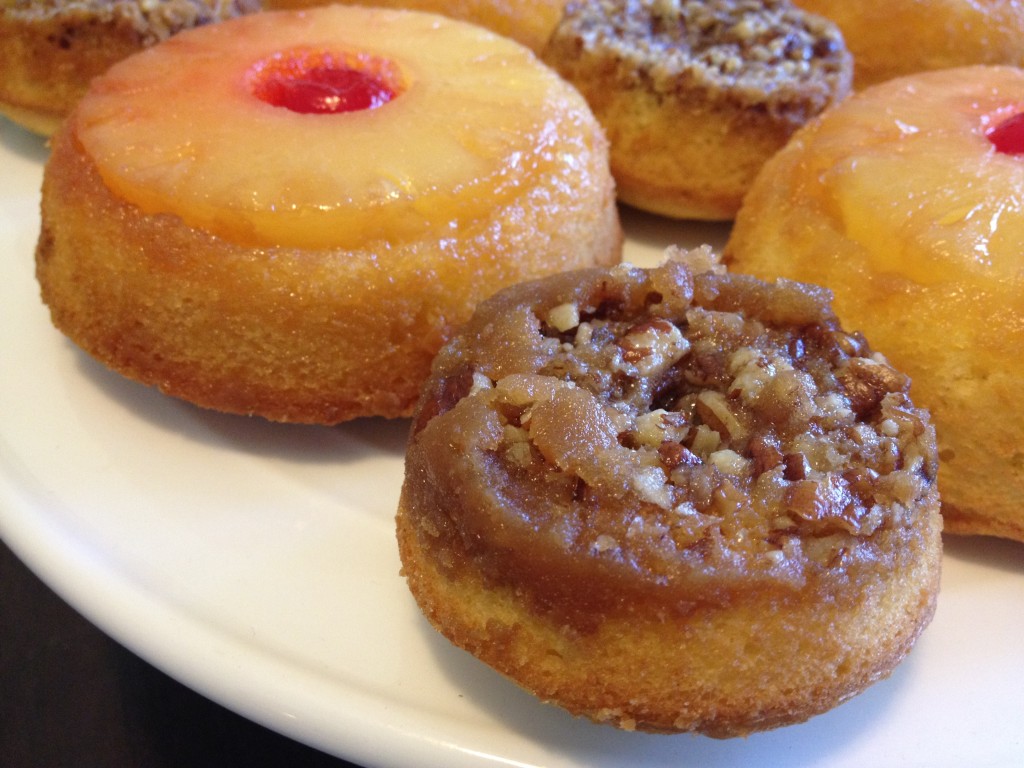 This is Jeb telling me his is all gone.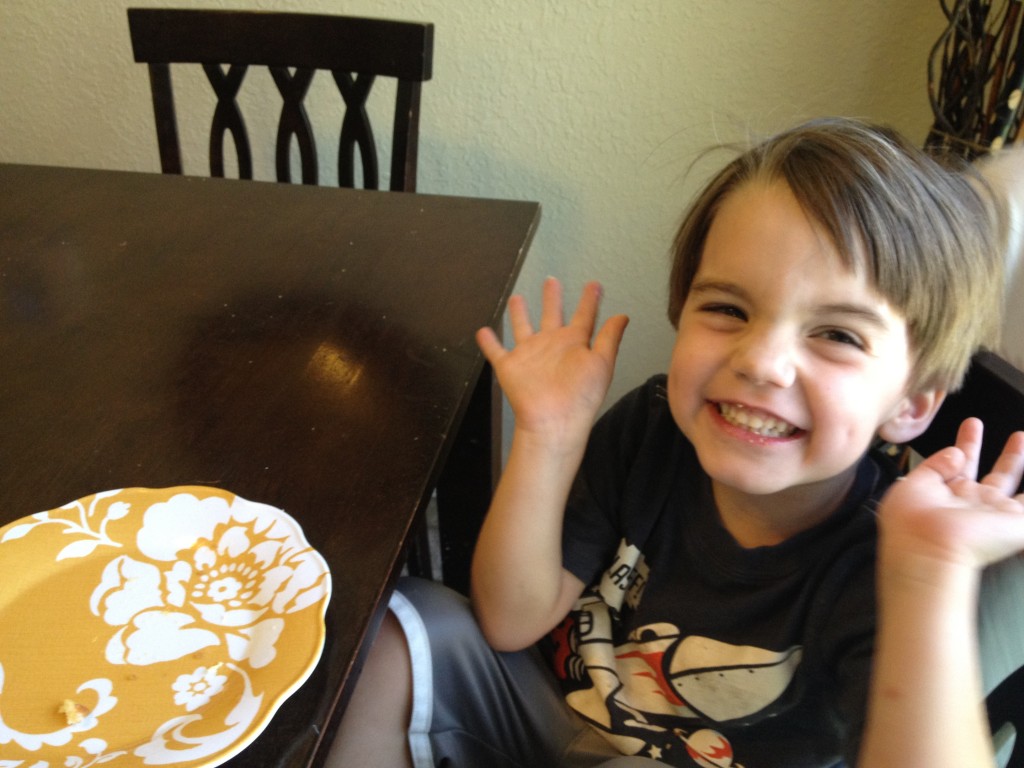 Again, I just used a box pineapple cake mix and followed the directions on the box.
For the topping, I melted a half stick of butter and stirred in 2/3 brown sugar.
Just pour a little of the melted butter/brown sugar mixture in the bottom of your preferred pan, add pineapple slice, then cherry. If you're opting out of the pineapple and cherry, layer on some chopped pecans instead. The batter goes on top, about 3/4 of the way full.
Bake according to directions on the box.
How easy is that?