Yesterday my girls decided they wanted to learn to sew.
I'm not a sewer/seamstress. I CAN sew, but not well.
I don't really enjoy it, mainly because I am such an impatient person. But it does comes in handy from time to time.
My grandma taught me when I was little, and I would like for my girls to at least know the basics.
That said… they are driving me cuckoo with all kinds of projects they're coming up with.
I literally can't sit down without one of them materializing at my side begging for my help to sew something.
I'm not complaining. (Not really anyway.) I think it's sweet, and Grandma would be so proud of them.
Belle's first project was a little purse that she designed and sewed all by herself. (P.S. We sew on a 80ish-year-old Singer machine that Matt's Gran gave me several years ago. It is the best little machine ever, and we are so thankful for it.)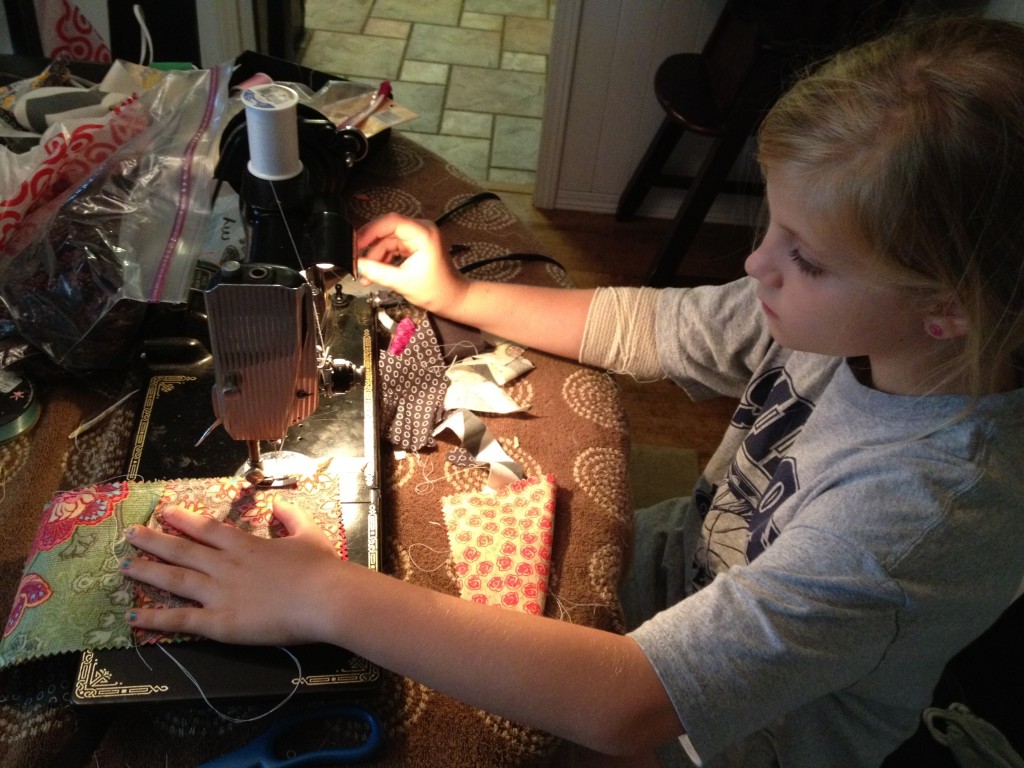 I can't tell you how proud she was of herself and her creation.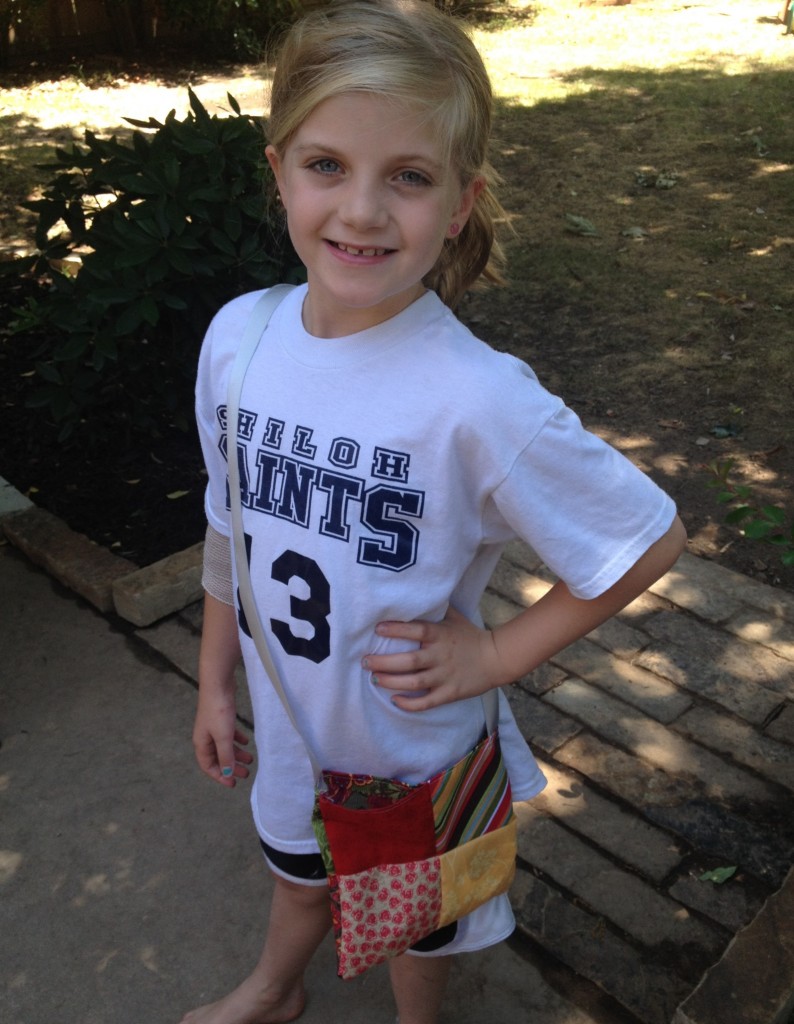 Once Belle was finished, Estella Dru began begging me to make her a dress.
Seriously? A dress?
I'm more like a pillow or curtains kind of girl. Dresses are definitely not in my repertoire.
Luckily I had a pillow case on hand with a cute ruffle on the end that I knew would do the trick.
I had to help her a little on the curve of the armholes, but she did the rest.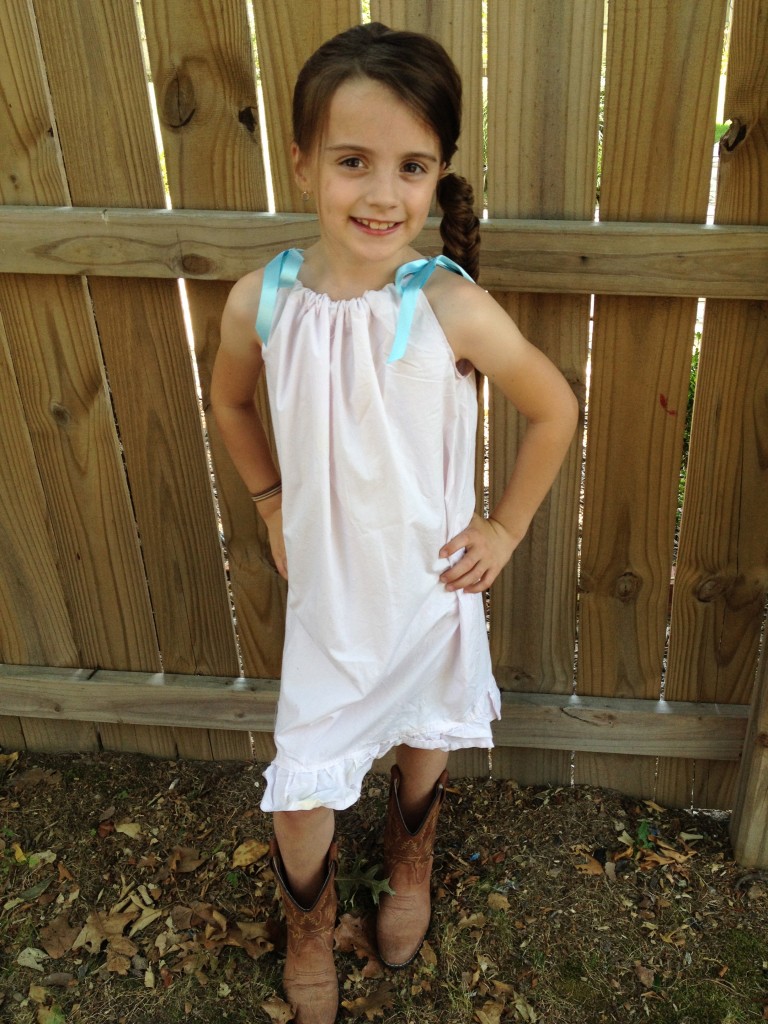 Of course she paired it with cowboy boots. That's my Drusy.
Belle's next project is a pillow, and Dru says she wants to make a quilt like Gran.
Heaven help me.