The girls' room is finished!
I had my poor husband busy all weekend, much to his dismay.
But I think even he agrees, the final result is worth all the time and effort we spent.
Matt did all the painting on the walls. Two are gray. One is yellow, and of course, my favorite is the chevron!
The headboards, an old door sawed in two, were repainted the same gray as the chevron and two solid walls.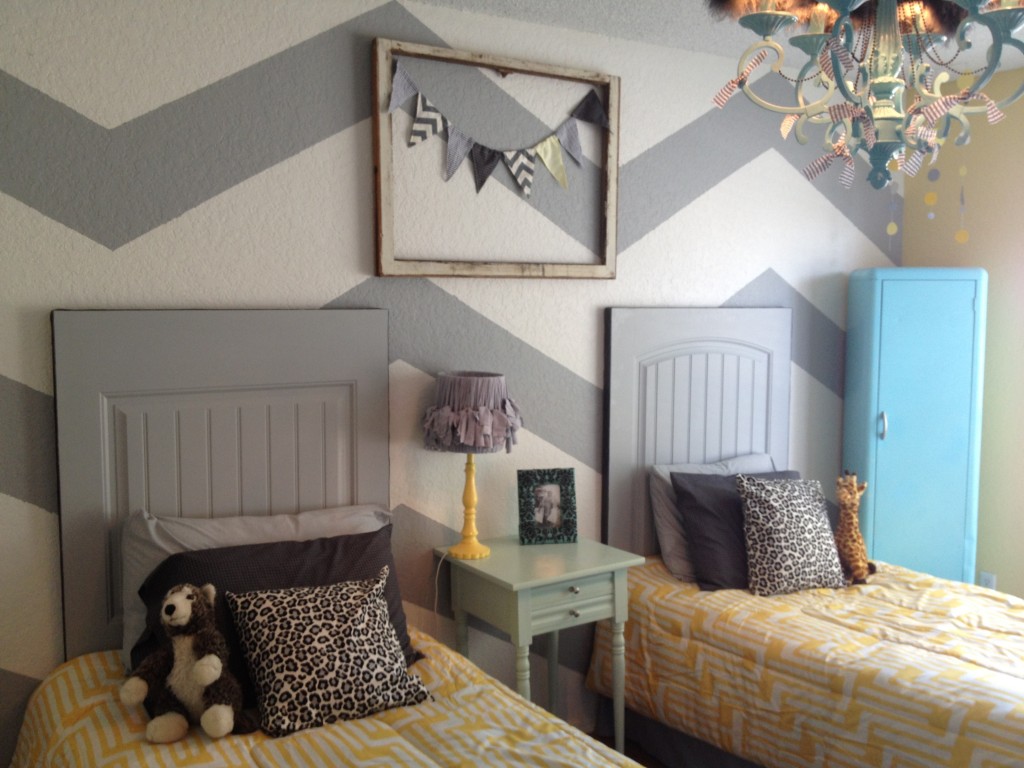 I got the bedding from Target, $20 per comforter. I love a deal.
This little stand makes me happy. I found it in Matt's parents' attic and gave it new life with a fresh coat of paint and some cute little knobs.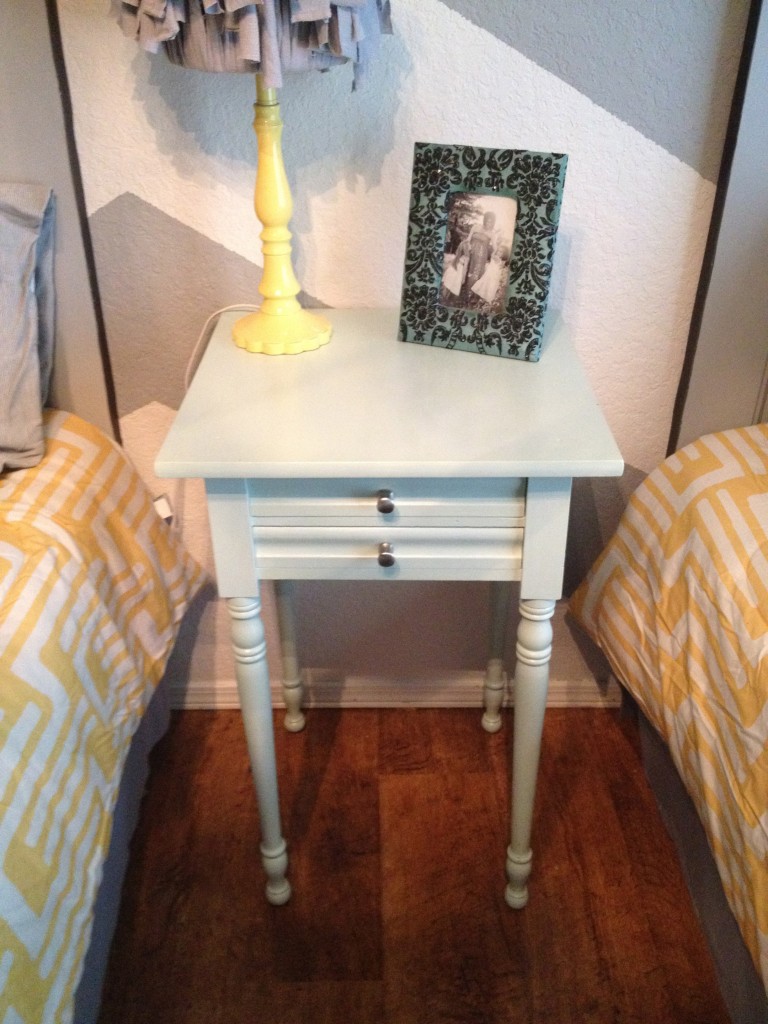 Here's how she looked before her makeover.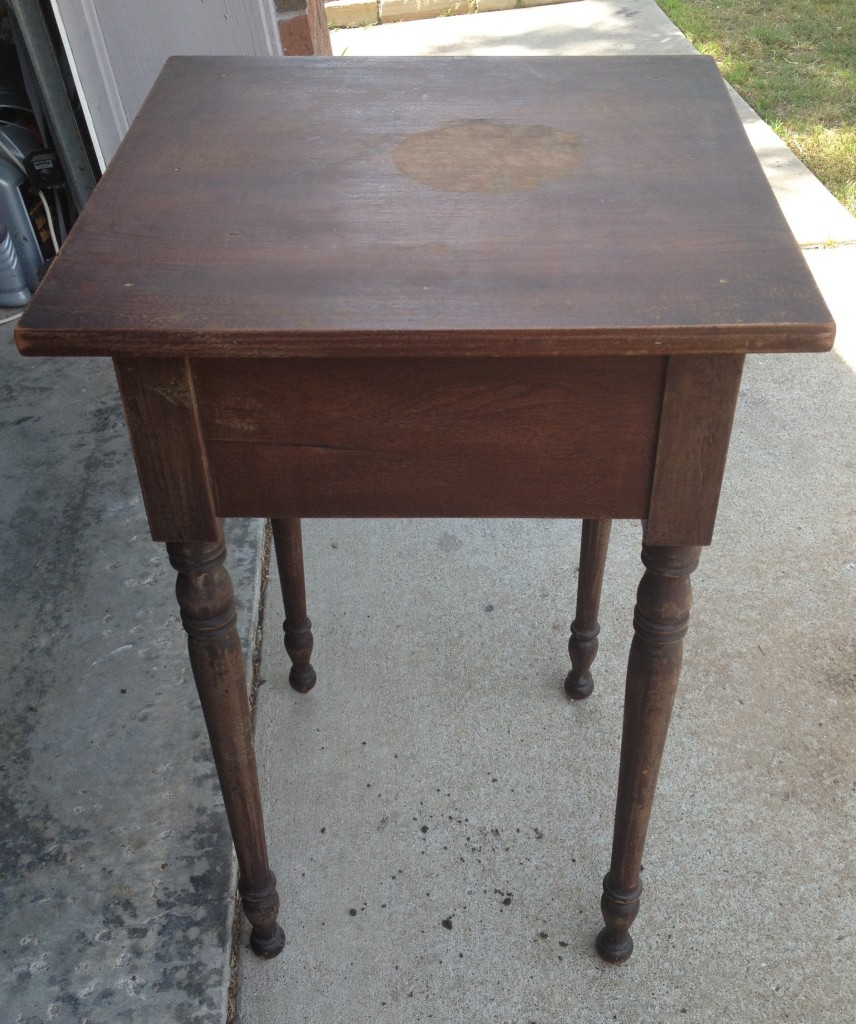 I'm pretty proud of this lamp. I wanted to makeover the shade but wasn't sure what direction to take. Luckily (0r not-so-luckily), a few weeks ago I ruined my favorite pair of Anthropologie pants with a bleach pen. They were the perfect shade of gray I needed for my lamp, so I cut the jersey fabric into strips and tied them on. Perfect.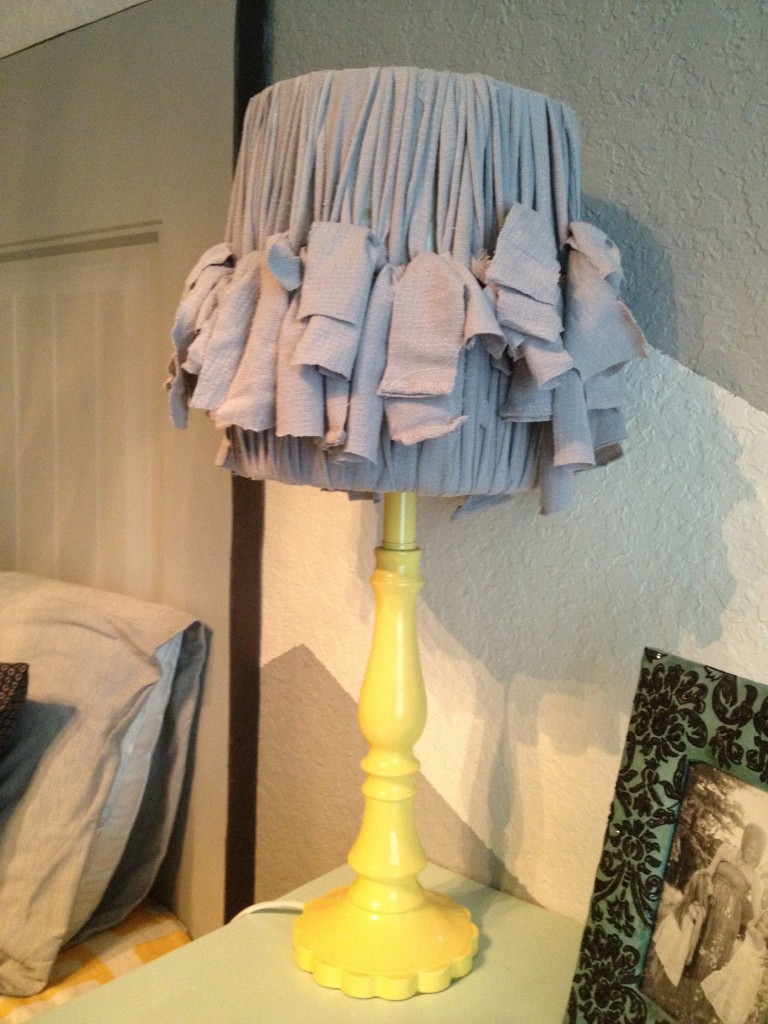 I also like how this banner turned out. I just found some fabric that worked, sewed it into little banners, and strung them up in an old window.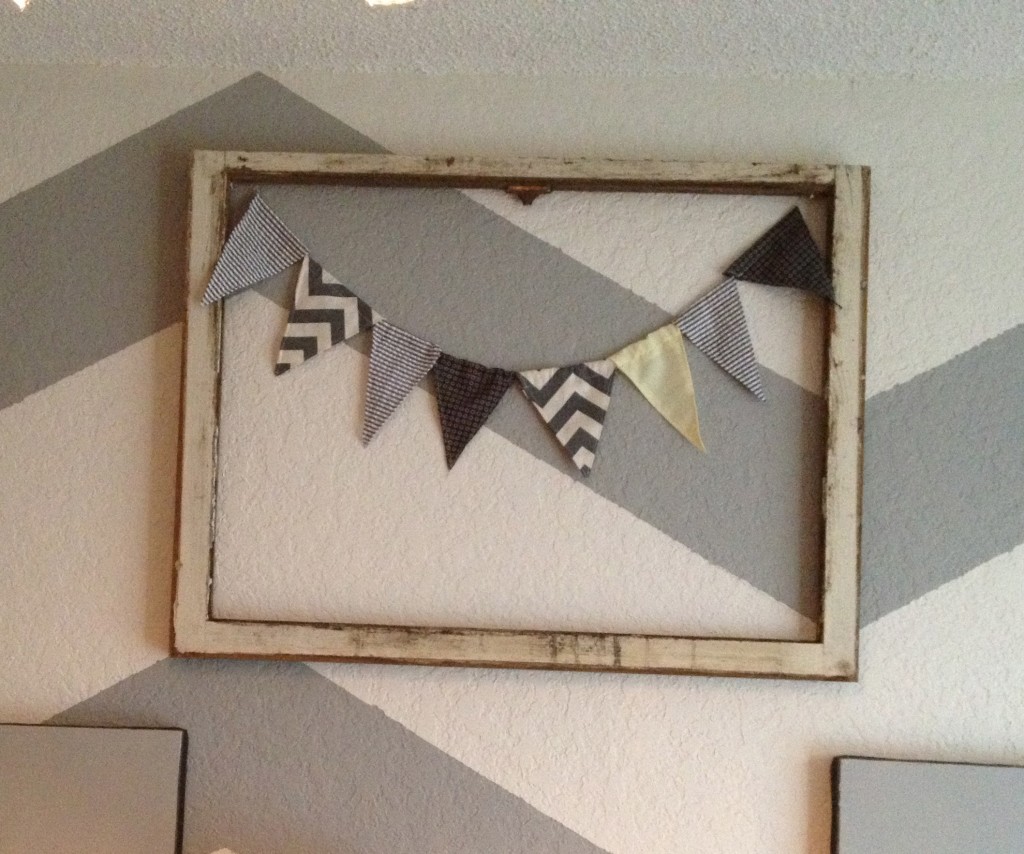 And the opposite side of the room….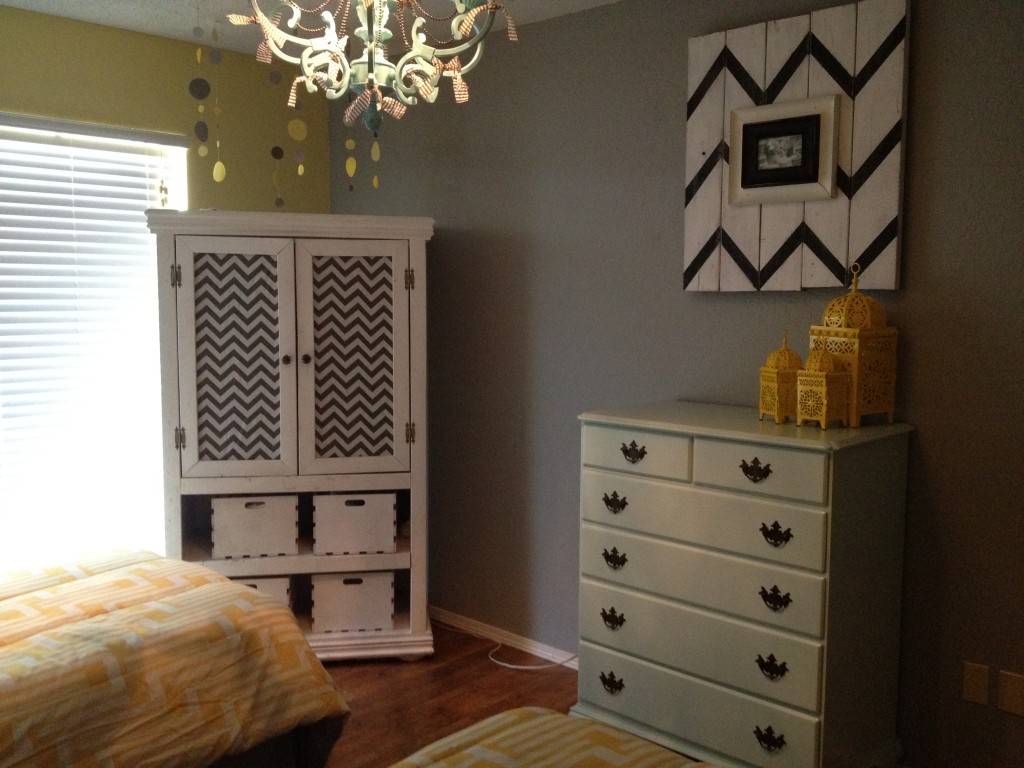 Matt made the armoire for Belle before she was born. I just replaced the fabric curtain on the doors with chevron fabric I found at Hobby Lobby. The circle mobiles above the armoire were made by Sarah for a shower we threw for a friend a few weeks ago.
I used old boards I found behind our shed to make the chevron wall hanging. I had Matt nail them together, and I painted on the chevron with black acrylic paint then distressed it a bit. We nailed on a big frame and nestled a smaller one inside with the girls' picture.
The dresser was one that has sat in our garage holding tools for probably four or five years. I used the same paint I used on the stand and replaced the same hardware. According to Belle, this is her favorite part of her room. I might have to agree.
(I decided I wanted to undergo this project myself, but if you have old furniture you need fancied up but no time to do it, my friend Debra is the go-to gal. Check out her Facebook page here. She's all kinds of awesome.)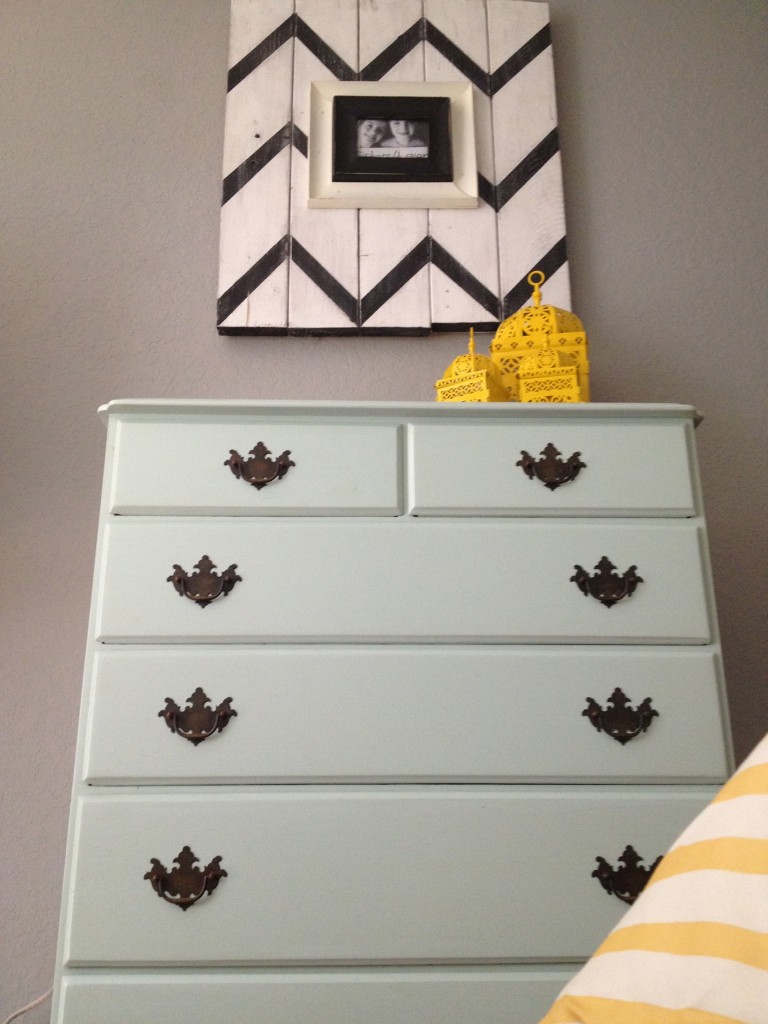 Here's a before picture. Who'd have thought she could be beautiful?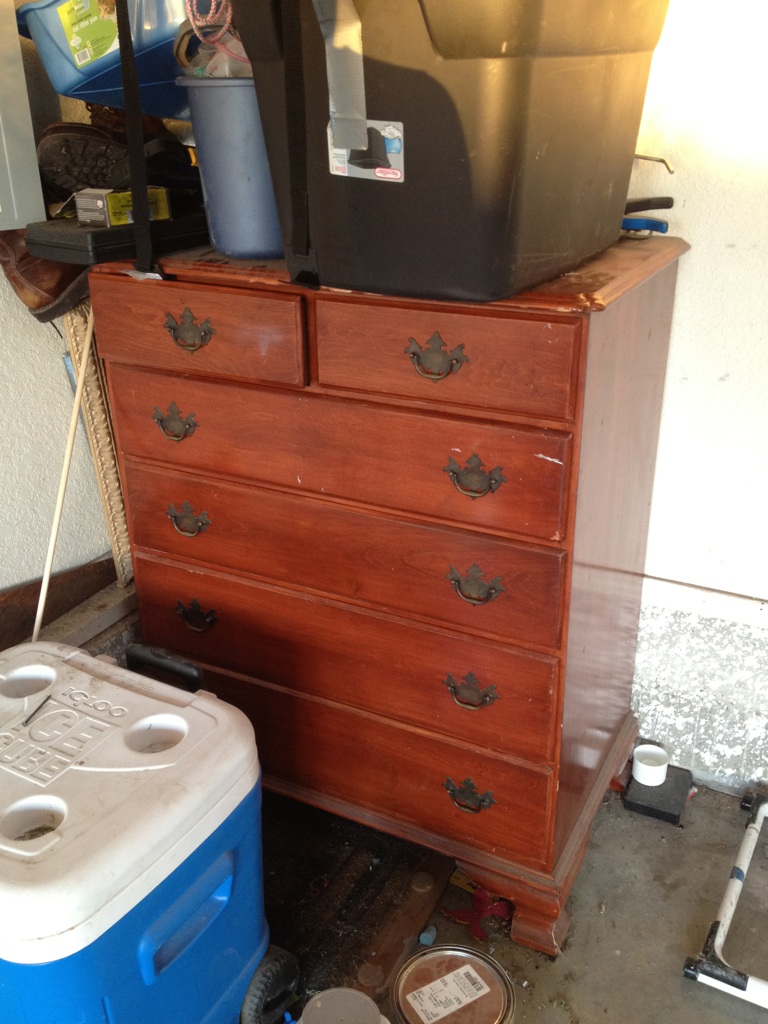 This is the picture I put in the chevron frame we made.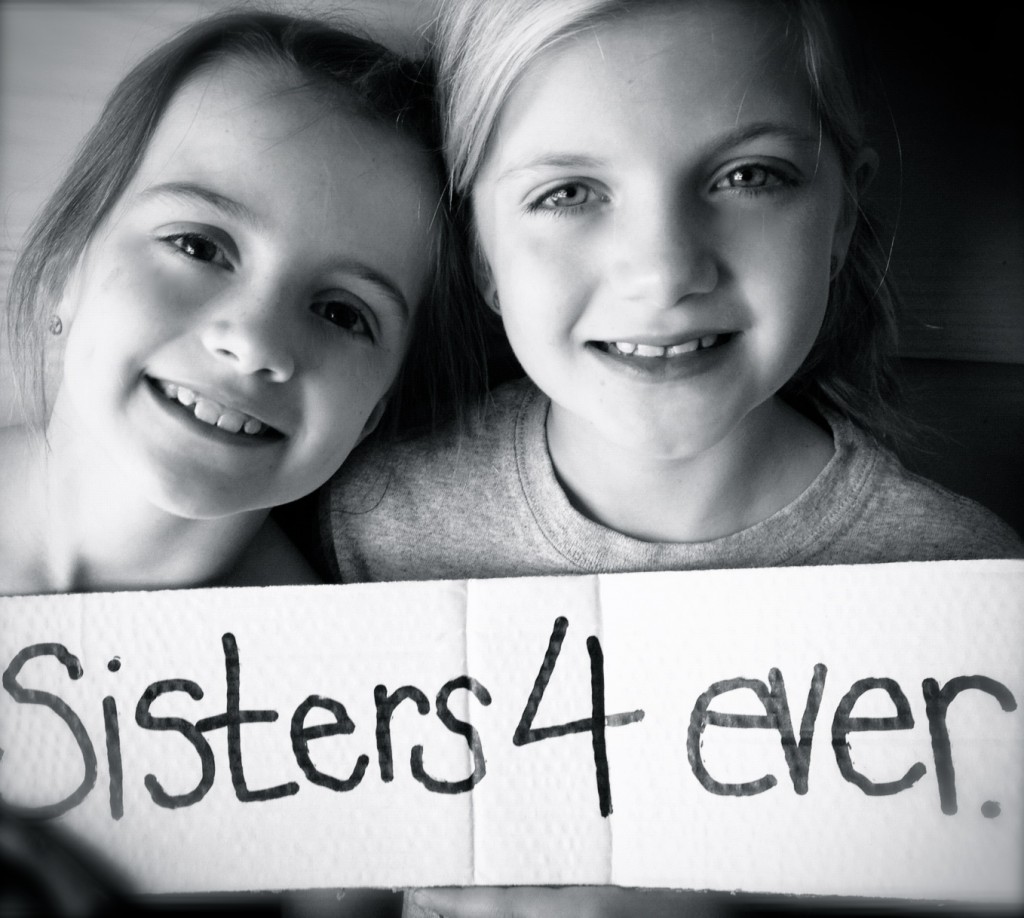 And I'll have to say these two sisters 4 ever are happy, happy girls.
Which makes their mommy happy, too.