On Sunday morning, the kids and I got out of the car and started to walk across the street to go into church. Belle was a few steps ahead of us, and all of a sudden… BOOM. She tripped (over nothing) and fell (hard) onto the pavement–her Bible and bag flying several feet away.
I just knew she was really hurt, but she popped back up fairly fast. The only evidence of a fall was a skinned up hip, elbow, and hands. I felt so bad for her.
The very next day, Matt called me from school and said Estella Dru had fallen in the classroom and hit her face on her desk. Apparently it was dramatic. Lots of tears.
My poor girls. They aren't the most graceful.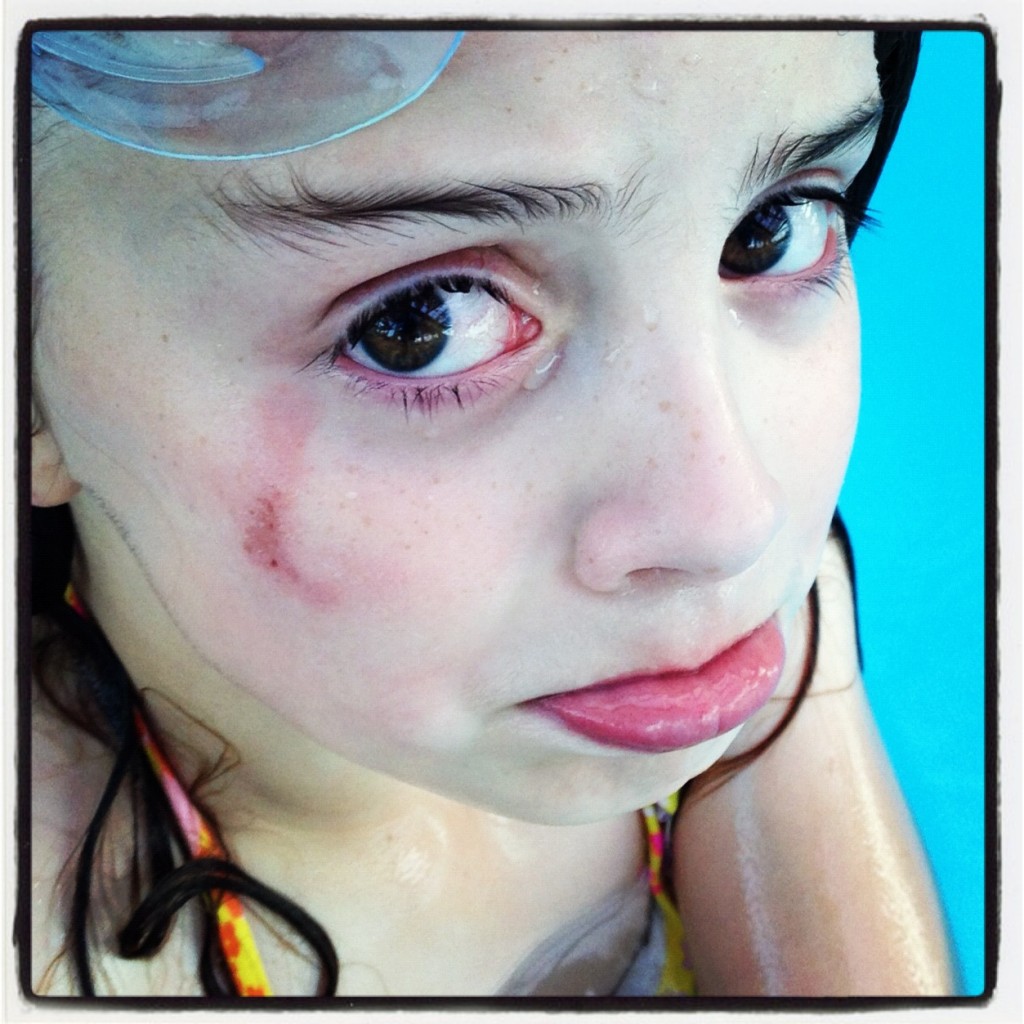 We worked a lot on our yard this week. And when I say, "a lot," I mean a LOT.
And we had a lot of help. This guy was all about pitching in.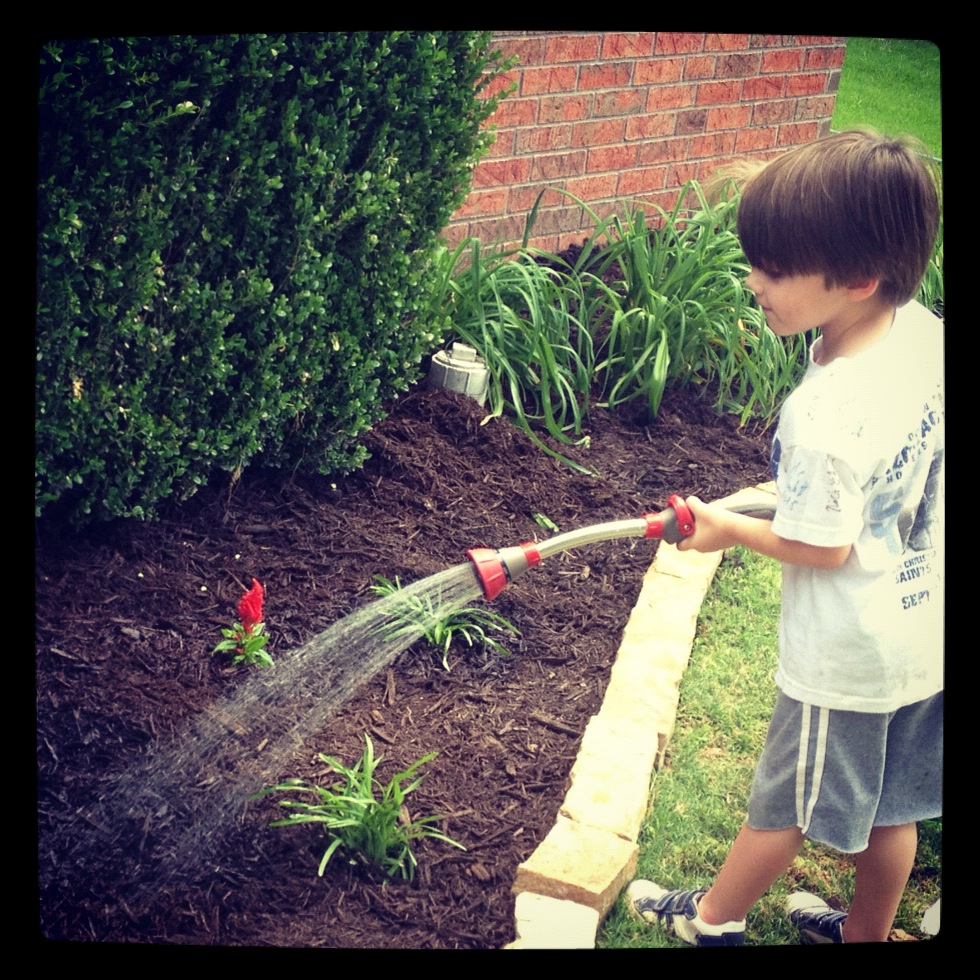 I love being outside, especially on our back patio. It's my happy place.
On Friday,  I made a chocolate cast iron skillet cake, and we ate it outside on the patio by the fire. It was all kinds of heaven… especially the cake. You can find the recipe here.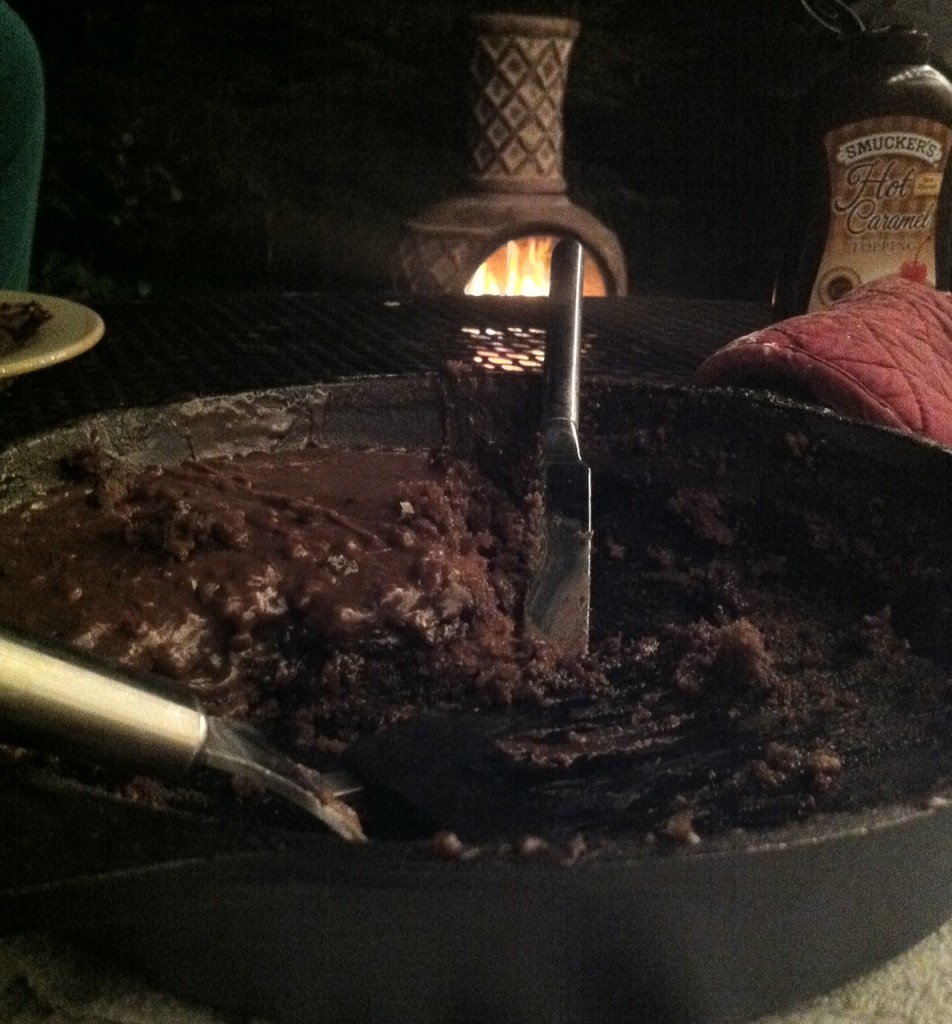 The day after we indulged on this ridiculously good cake, I spent some time repairing the kids' swing set. Last year's hail storm destroyed its canopy, and it looked horrible all torn and hanging.
I picked up a couple $3 outdoor tablecloths and replaced the old canopy with the table cloths. The only supplies I used were scissors and a staple gun, and it ended up really cute.
It probably won't last the whole summer, but for $6, I'm not sweatin' it.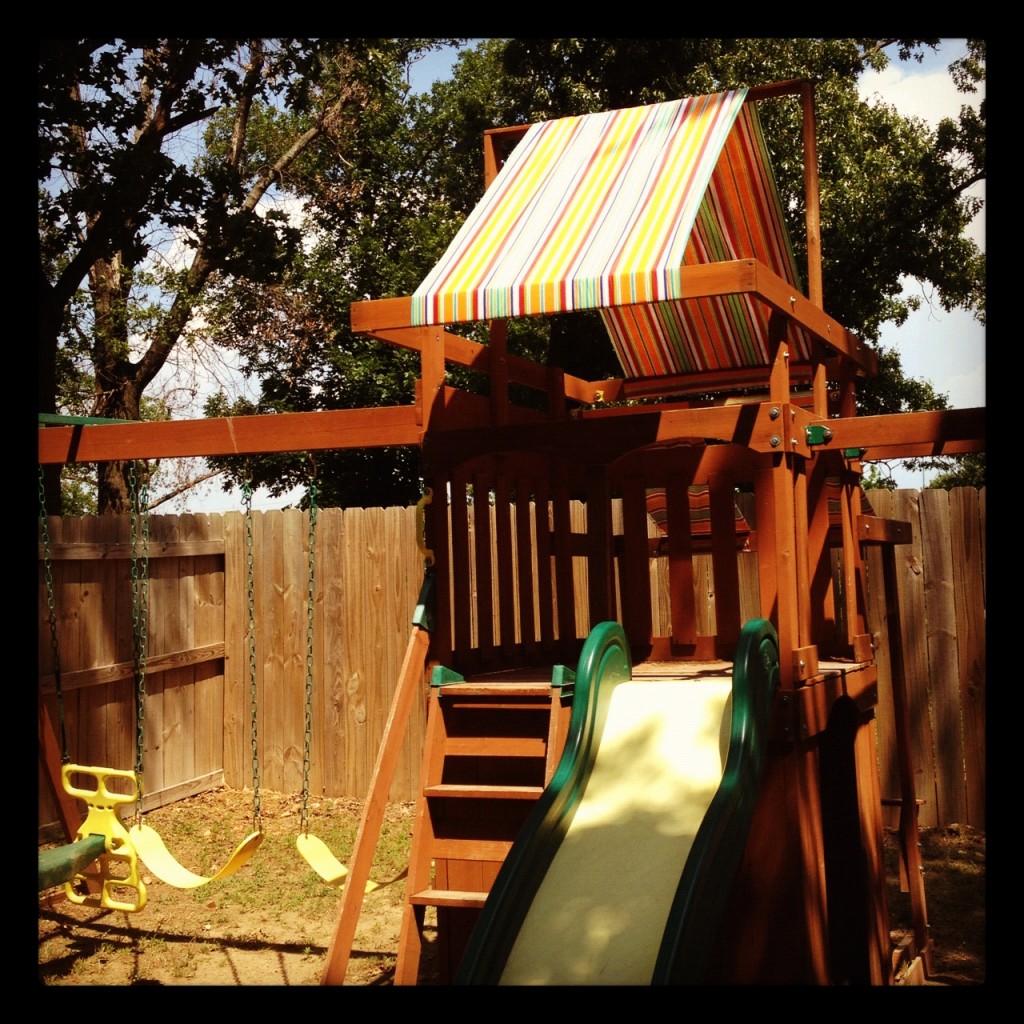 And for my final picture, I'll end with this sweet, always-up-to-somethin' face. How I love this girl.