My Belle turned 9 on Monday.
It's so crazy to think about.
Seems like just yesterday Matt and I were living in the little white house behind Whatta Burger in Russellville, waiting for our sweet baby girl to arrive. (I ate a LOT of Whatta Burgers during those 9 months. A WHOLE lot.)
And then she was here, and talk about rocking my world. I had no idea what I was in for.
That girl makes me smile every single day.
Her Memaw would be so proud of her.
For her birthday, she wanted lots of watermelon things. Random. I know.
But here's one of the treats I came up with. (Well… I found it on Pinterest. Duh.)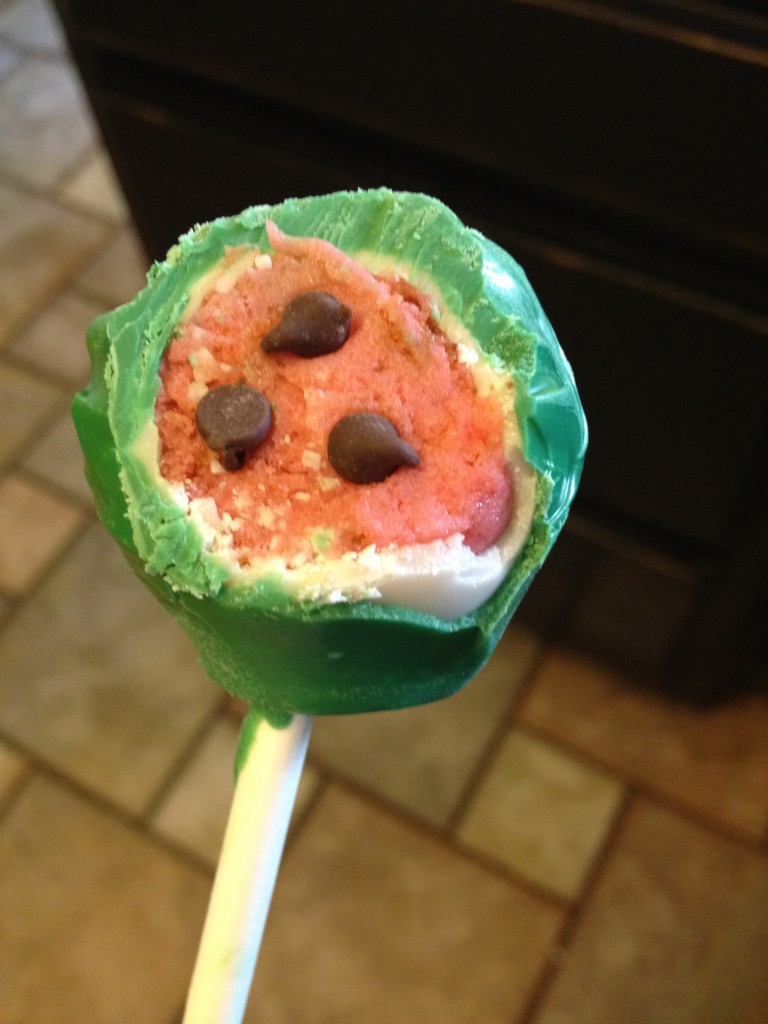 It's just a normal cake pop, using strawberry cake mix and frosting with added mini chocolate chips. Dip in white candy melts first, then green. And there you have it… a watermelon cake pop.
How cute is that?
What did we even do before Pinterest?
And what did I ever do before I had my Belle?