I finally mustered up the initiative to do something productive today.
Estella Dru has been asking me to make cupcakes with her since Christmas when Matt's Grandma got her a little cupcake making kit.
She opted for vanilla with strawberry icing and sprinkles while I decided on mini Reese's cup cupcakes. The reason: Matt got several bags of mini Reese's cups in his stocking, and I needed to do something creative with them. Cupcakes always seem to be the best option if you ask me.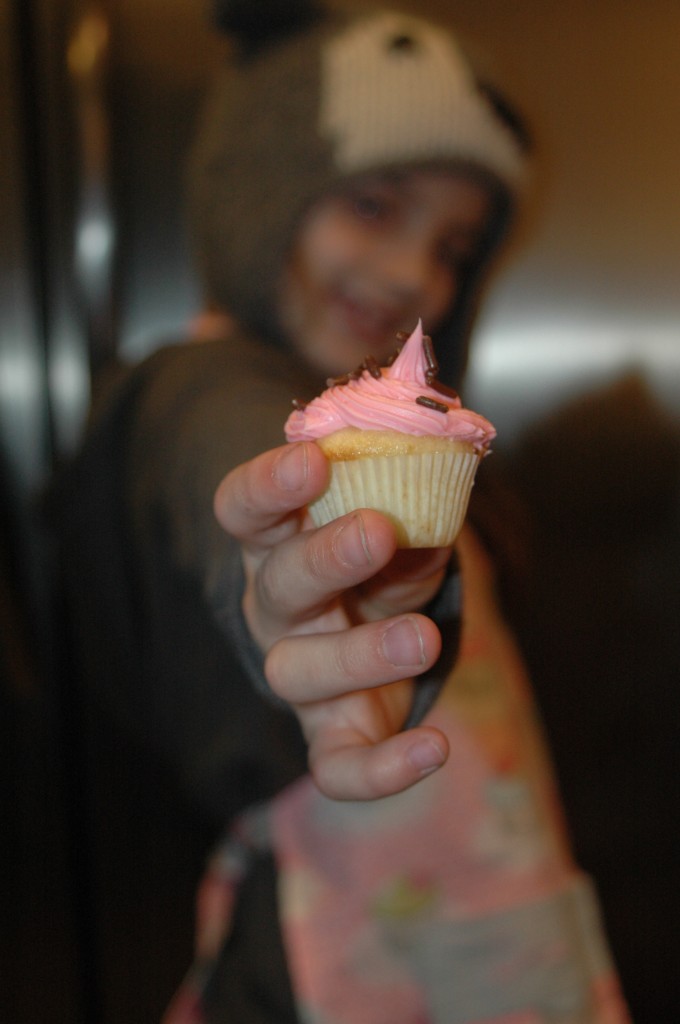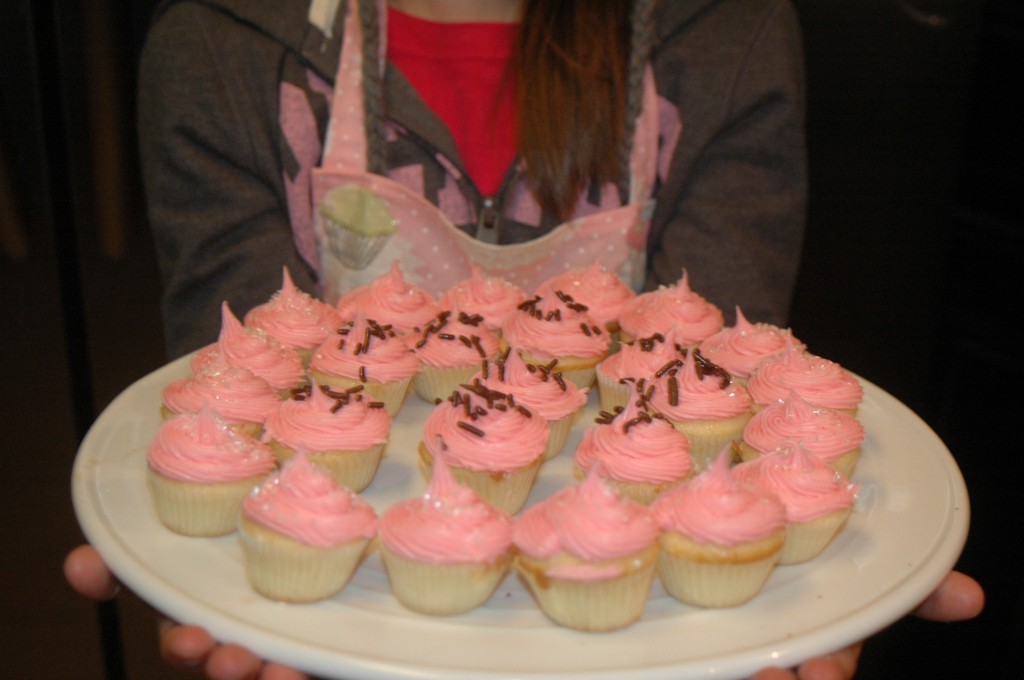 I found this recipe for mini Reese's cup cupcakes here.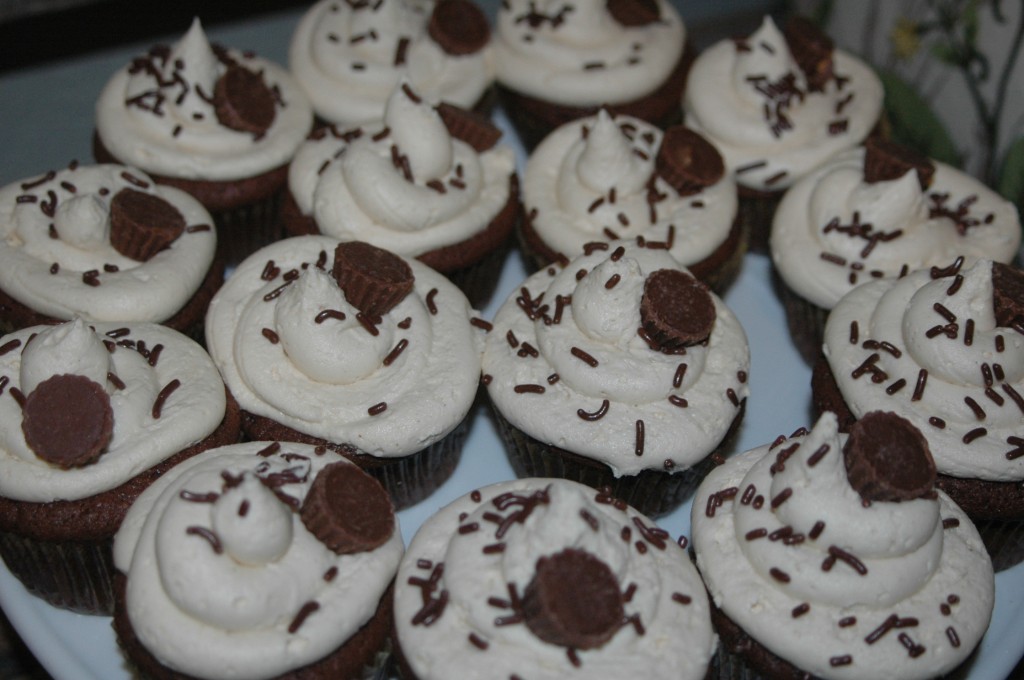 I'm not a big peanut butter fan, but these cupcakes were really really good. Just ask this guy who taste tested like five before I could catch him.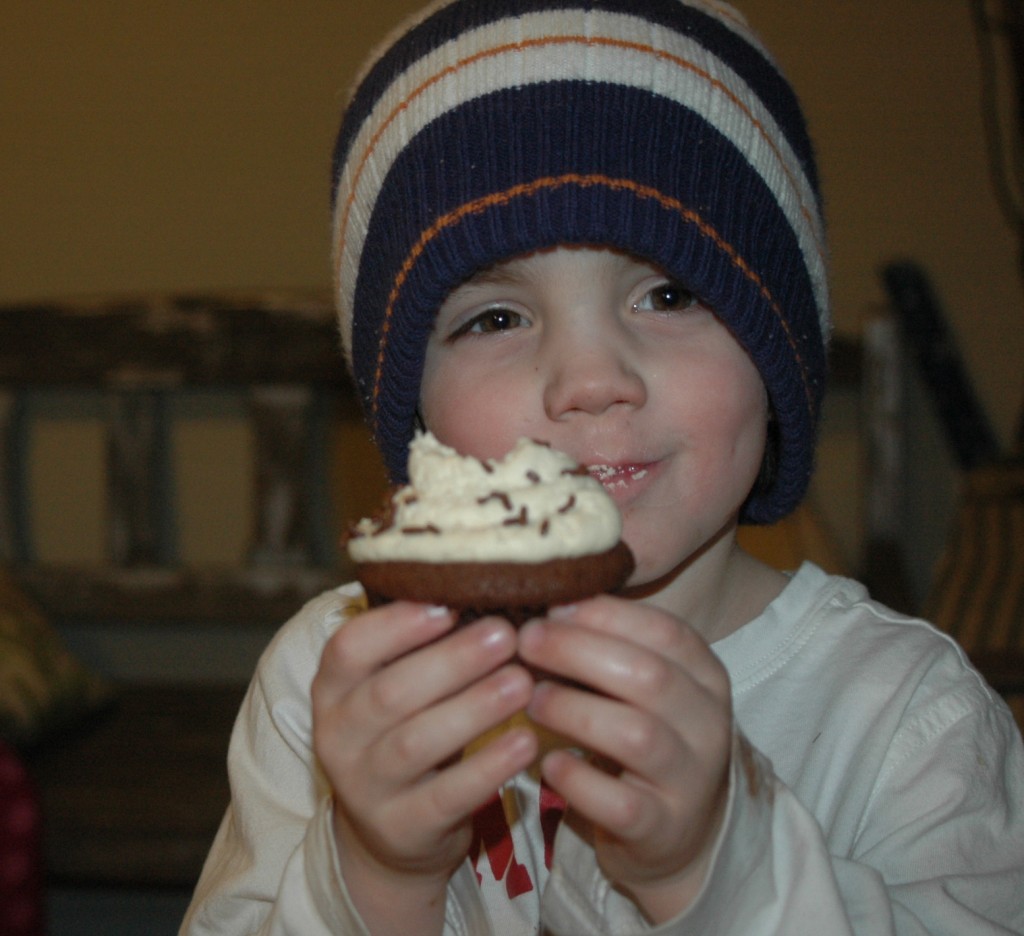 It's been a good cupcake kind of day.