I made something delicious today.
And holiday-ish.
Triple chocolate chunk muffins with a hidden surprise.
I found the idea HERE and revised it just a little.
Instead of using a brownie mix, I decided to use my favorite chocolate muffin mix. (My college roommate and me probably went through a million boxes of those muffins. No, I'm not exaggerating. Ok, maybe just a little.)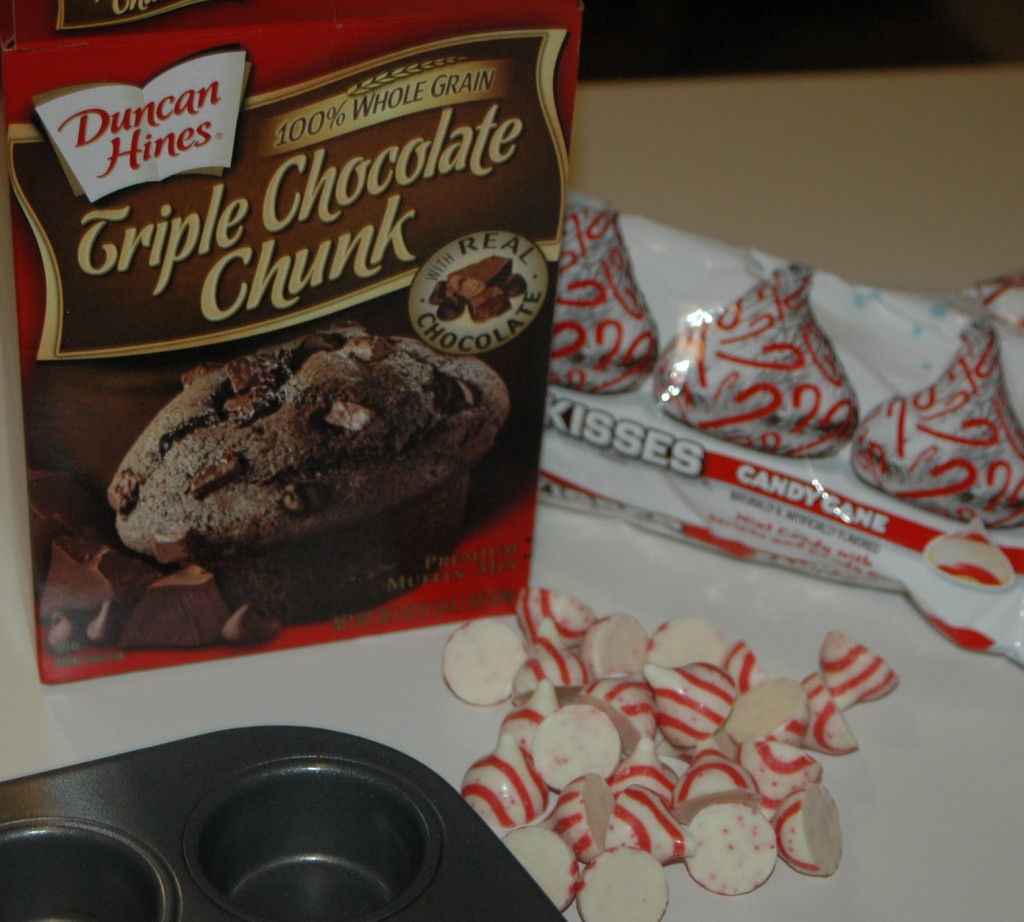 Just follow the instructions on the box. Pour the batter into a mini muffin pan. Press the candy cane kisses into the center of each, but be careful not to let them touch the bottom of the pan. I used a spoon to carefully cover the kiss over the top with muffin batter.  Then bake at 350 for about 10 minutes. Let them thoroughly cool and remove from pan. I topped mine with whip cream and shaved candy cane kisses, but you could top yours with chocolate or powdered sugar or anything you like.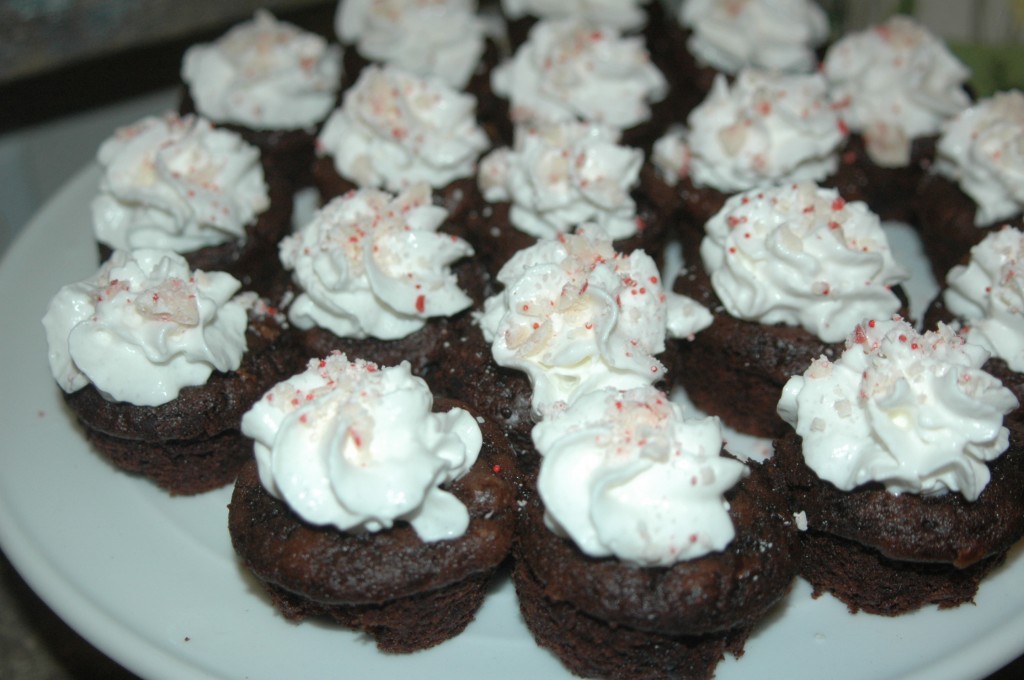 These are one of those desserts you can make in a pinch, and it looks like you've been slaving away in a hot kitchen for hours. Perfect for holiday parties. And they. are. delicious.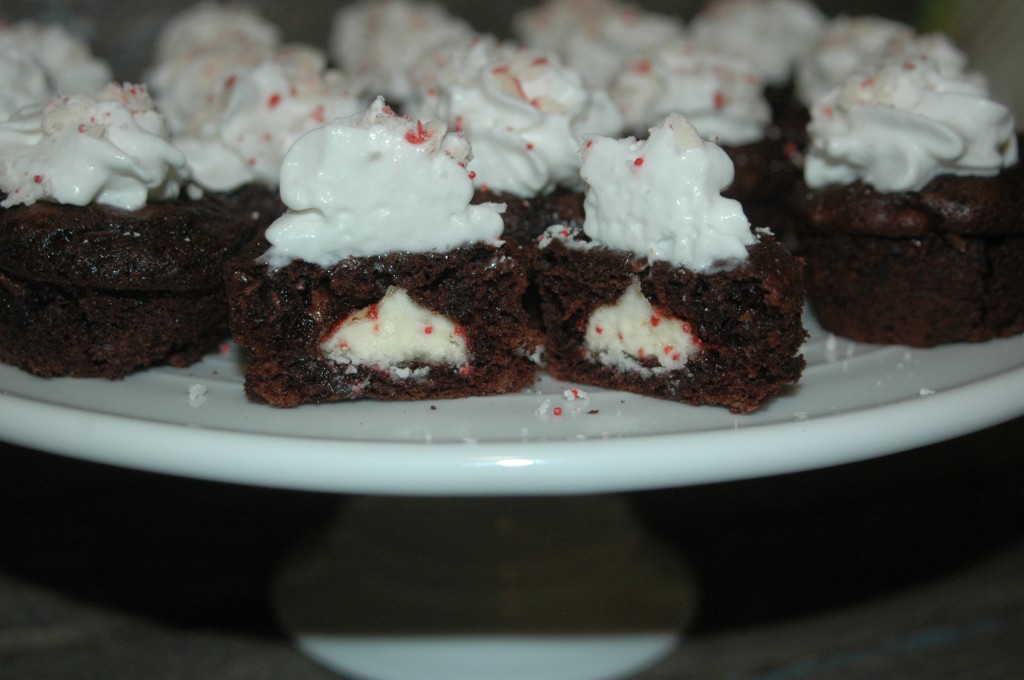 Plus, they're just so darn cute on the inside.