For everyone who left a message for Sarah on last week's post, thank you!
I put every single message on its own card like this…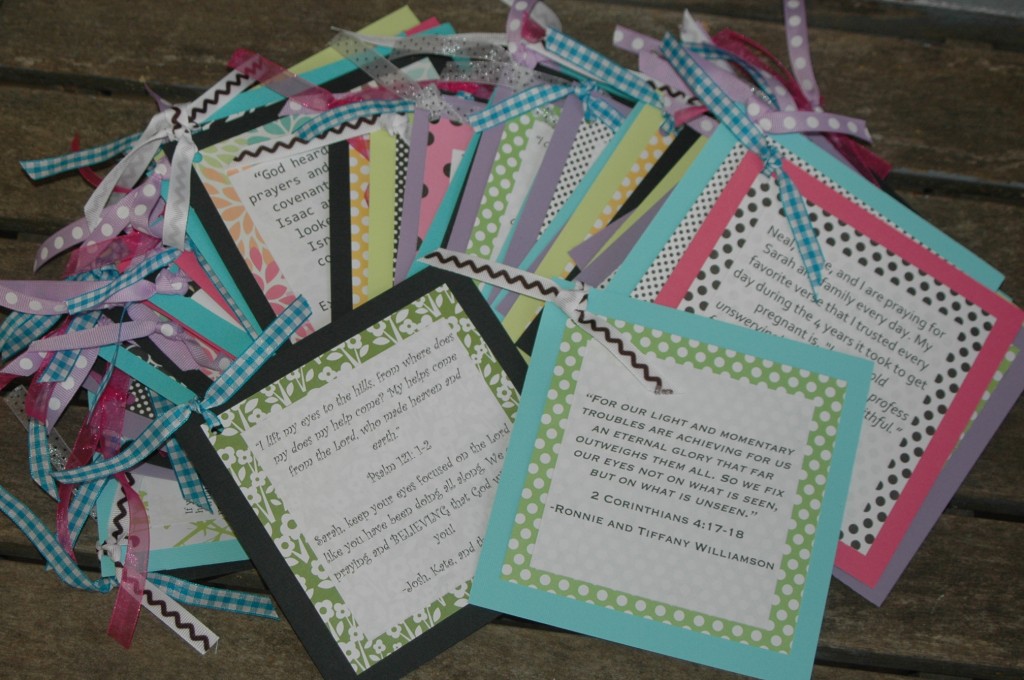 …then I put all the cards together on a ring like this.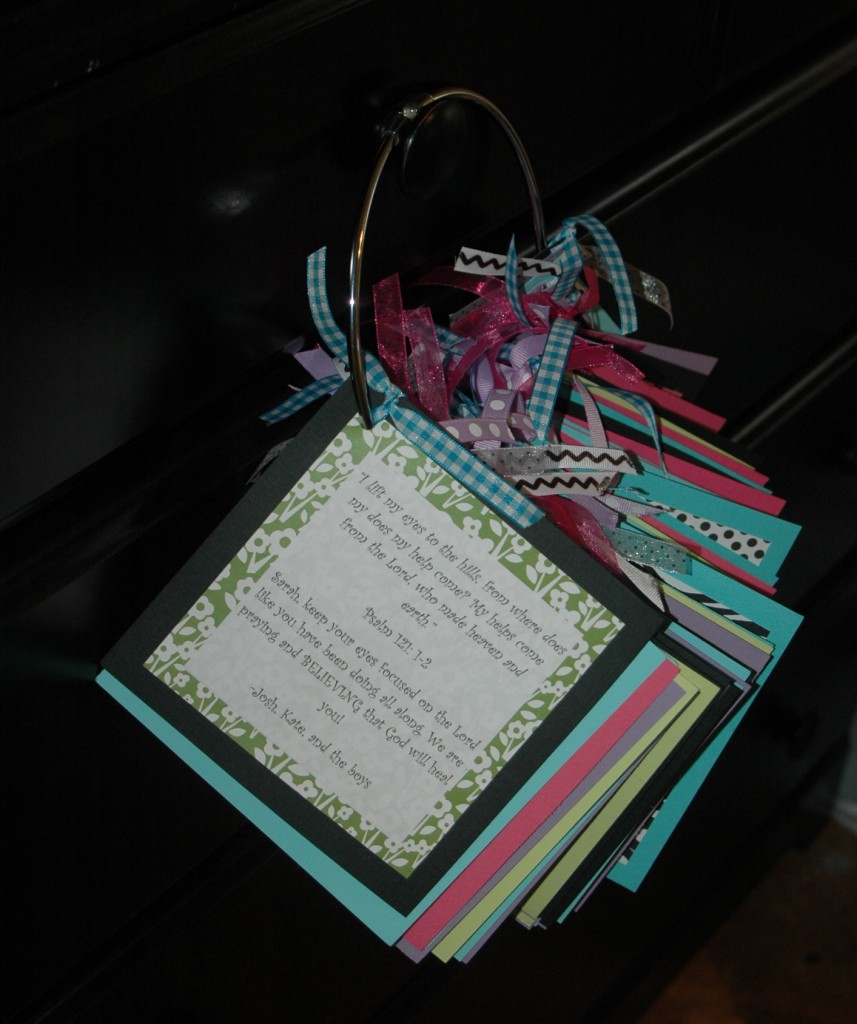 Sarah can flip through them all together, and if there are any that speaks to her on a specific day, she can remove that card and put it anywhere she would like in their apartment.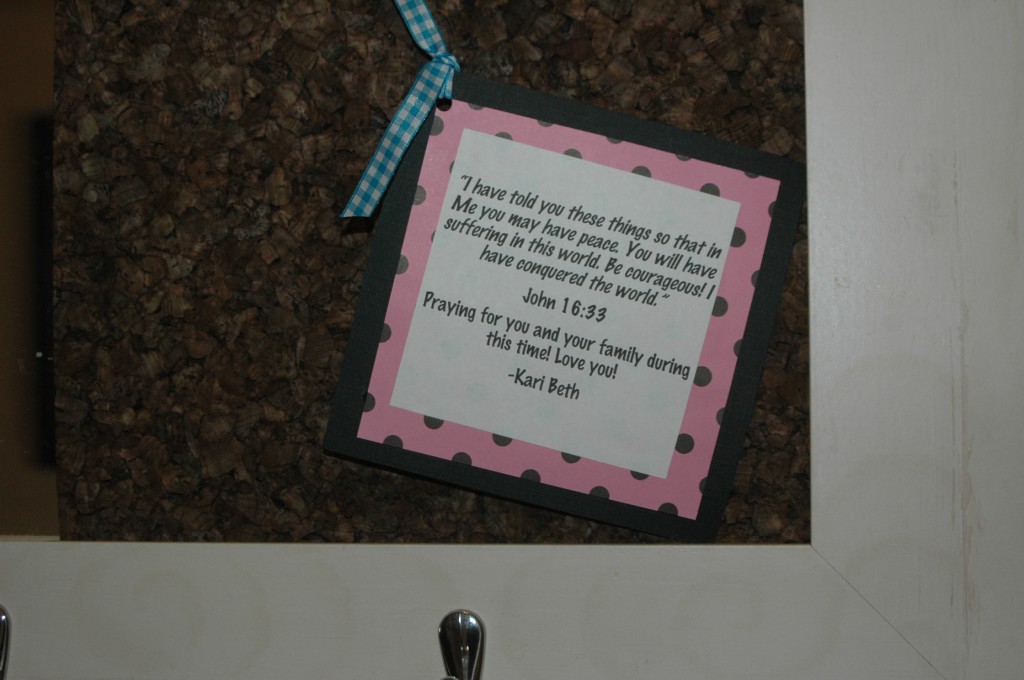 Doing this for Sarah made me think–this would be a wonderful thing for Mommies to do for their daughters. (Not to discriminate. I just don't see Jeb hanging a cutesy ring in his room.)
I've decided to begin collecting scriptures/quotes for my girls now and making the cards. At some point in the future, when they're ready, I can give them the ring to have and hang anywhere in their room. Hopefully it will show them that I have always been thinking about them and praying scriptures over them. And they'll have those scriptures on-hand.
If you're interested in making your own… for the cards, I just used scrapbook sheets from Hobby Lobby. The bottom squares are a thicker quality paper, cut into 6″ by 6″ squares. The next square is a "normal" thickness scrapbook sheet, and I tried to pick a variety of colors and patterns. I cut those at 5″ by 5″. And the last squares are the printed messages, cut at a little over 4″ by 4″. (You can cut your cards to fit your own specs and needs.)
I found the "ring" at JoAnn's in the quilting section. It's actually a hanger for quilting rulers, but it served my purpose perfectly. If you're not going to make something quite as heavy as Sarah's ring, you can find a smaller and less heavy-duty ring in the jewelry-making section at Hobby Lobby.
I have a little room left on Sarah's message ring. If you'd like to leave her a message, go here.