(If you have not had a chance to leave Sarah a message, please go to yesterday's post and write her a word of encouragement. Thank you so much for those of you who have already done so.)
Yesterday, I impatiently waited for my girls to get home from school.
The second they hit the door, I sat them down and gave them an intense lecture that went a little something like this….
"GIRLS, it is absolutely UNACCEPTABLE  for you to leave for school with your room in a mess. Your beds are not made. There are clothes in the floor. Trash and toys everywhere. It is a WRECK, and do you know what that tells me? It tells me that you are not responsible enough to have nice things. And if the two of you cannot show me that you can be responsible with your nice things, Mommy and Daddy are going to have to start taking those nice things away. Do you understand me? Now get it that room, and do not come out until it is picked up and looks the way you know it should. Go!"
And then I walked into my room and saw this.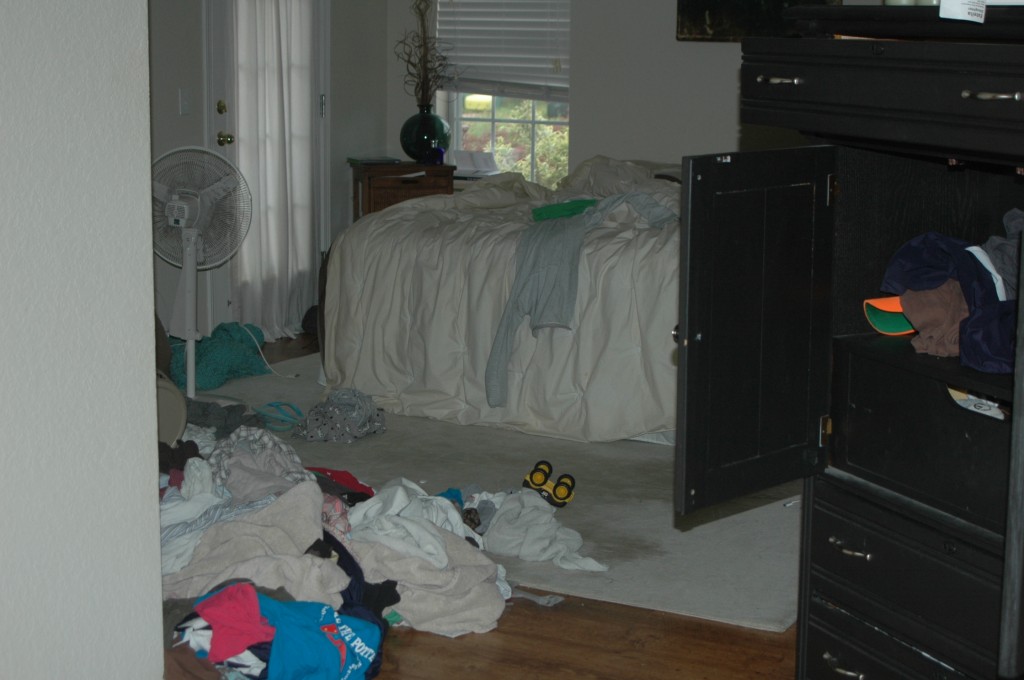 I am praying no one comes and takes my nice things away.
How do you spell h-y-p-o-c-r-i-t-e?
(P.S. Next week, I'm going to try to allow you to link up with your "Keepin' It Real" posts. So, this week, be looking to capture those less than glamorous, real life moments!)